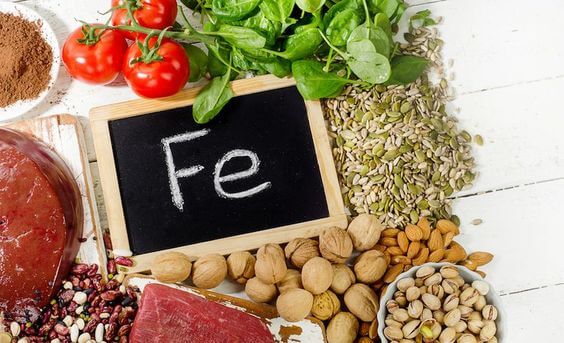 Anemia is a blood-related disease that is more common in women. In the absence of iron in the body, the formation of hemoglobin is less than usual, which reduces red cells in the blood. It reduces the oxidation attack in the cells and the body does not get sufficient energy. This is the reason that the person suffers from anemia. Anemia diet plan contains vitamin B12, folic acid, calcium-rich which are the only food to fight it.
Anemia is a condition in which the formation of red blood cells (RBCs) decreases or hemoglobin levels are lower than normal in the blood. In such a situation the blood fails to carry oxygen to the body. Anemia is the result of iron deficiency in the human body. The human body uses iron to produce red blood cells and with the help of hemoglobin, the blood carries oxygen to the entire body. Due to iron deficiency, the human body is deprived of a sufficient amount of oxygen, which is necessary for it to function properly. So, let's see the Anemia Diet Plan in this article below…
People, instead of taking more medicines or supplements nowadays, are adopting natural methods to get rid of anemia. A healthy anemia diet plan is considered necessary for the human who is suffering from anemia.
Anemia Diet Plan: List Of Foods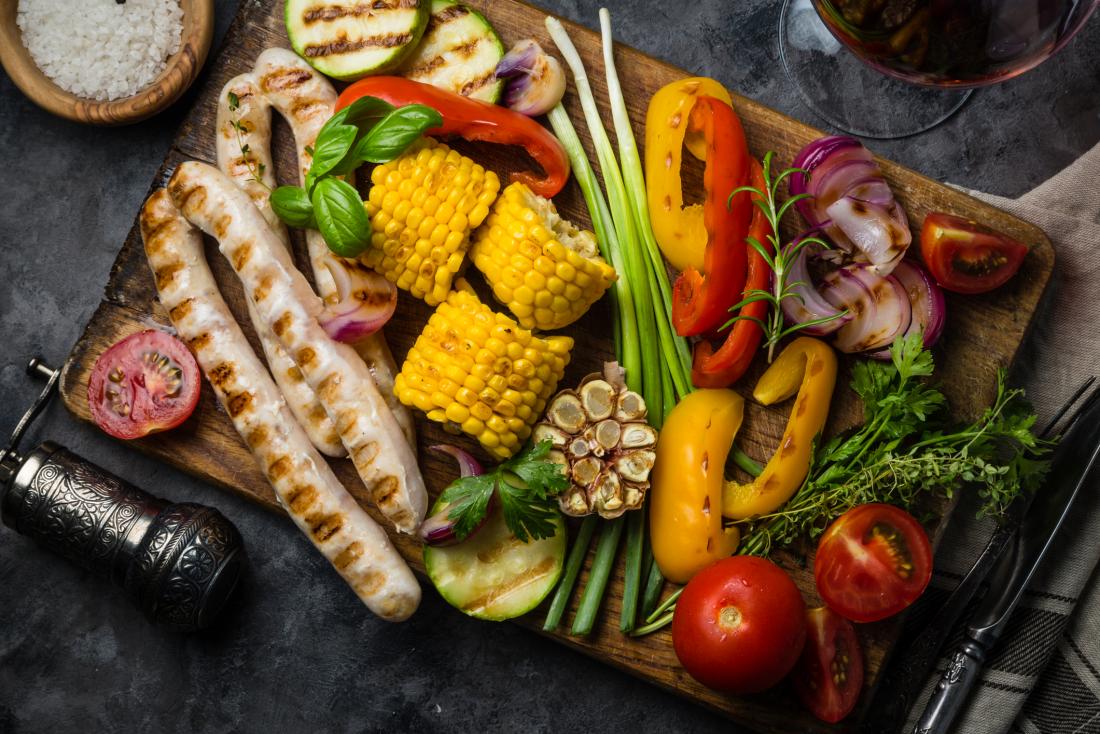 Source :- medicalnewstoday . com
Natural foods are rich sources of vitamin and iron. Foods rich in iron and vitamin are the best for anemia and it helps to increase vitamin and iron levels in the body. By applying the foods below, we can get rid of anemia to a large extent.
Soybean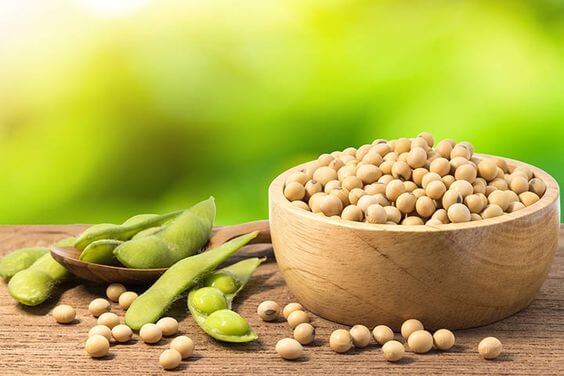 Multi-soybean soybean is rich in iron and it is a part of many delicious dishes. It contains low fat and high amounts of protein. As it contains phytic acid, soybean should be prepared in such a way that we can get more health benefits from it.
Mushroom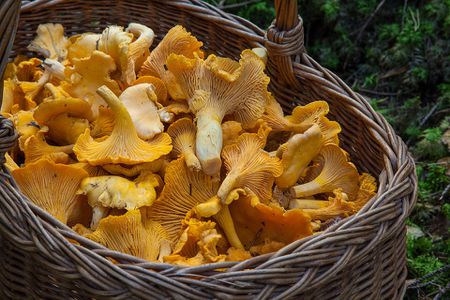 Source :- thespruceeats . com
Mushrooms are a better way to increase the amount of iron in your body. It contains riboflavin, niacin, and iron, which help in the execution of blood cells. Do not forget to add mushroom in your anemia diet plan.
Jaggery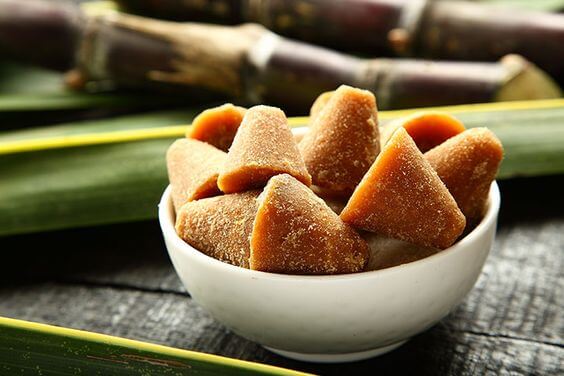 Jaggery is believed to be rich in iron, vitamin B and minerals. Within a few weeks of eating jaggery daily, iron levels can be renewed. You can also use jaggery to make your favorite dishes.
Banana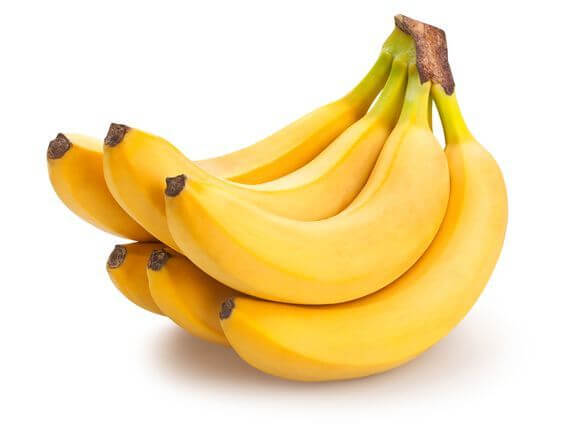 Banana meals are one of the best ways to overcome anemia. There is an ample amount of iron and potassium in this fruit. It helps in increasing the level of hemoglobin in the blood.
Pomegranate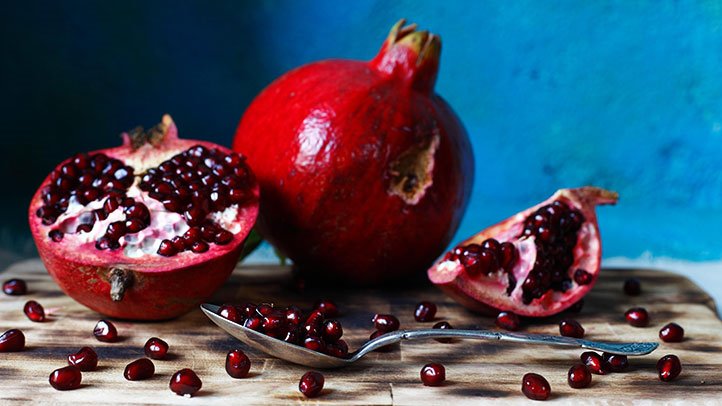 Source :- everydayhealth . com
Pomegranate is not only rich in vitamin C; it is also a source of folate and iron. People with anemia should consume it because the amount of iron is not very high, but Pomegranate is rich enough with vitamin C, which helps in absorbing iron through the blood.
Dry Fruits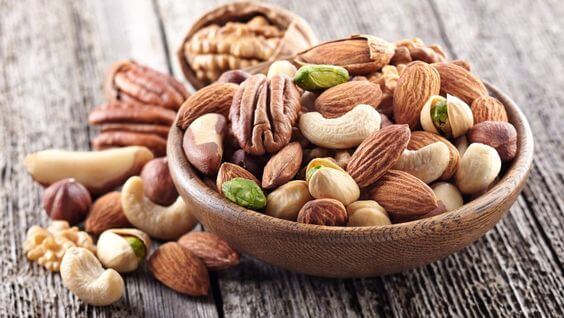 Dried fruits such as pine nut (pine needle), pecans, walnuts, pistachios, and peanuts, are rich in iron and it thus helps to increase the levels of iron in our body. You should use walnuts and pistachios as a light meal.
Apple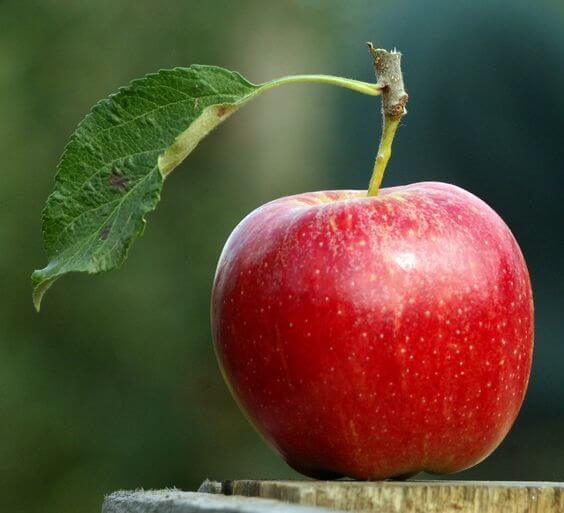 Vitamin C is rich in apple. Apple helps in absorbing iron inside the body and as a result the level of iron in the body increases. Apple shells have rich amounts of fiber.
Milk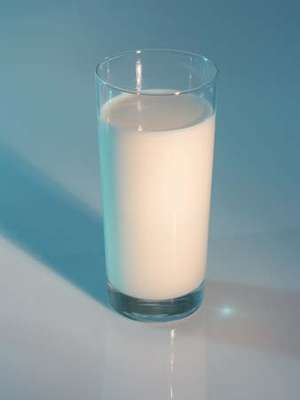 Source :- britannica . com
Milk contains vitamin B12. Drink milk after the meal, grinding the fruit and mixing milk in it, it can be consumed in the form of a shake or with honey. This helps to stop the symptoms of anemia in a short time. So, milk is a must in the anemia diet plan.
Whole Grain Bread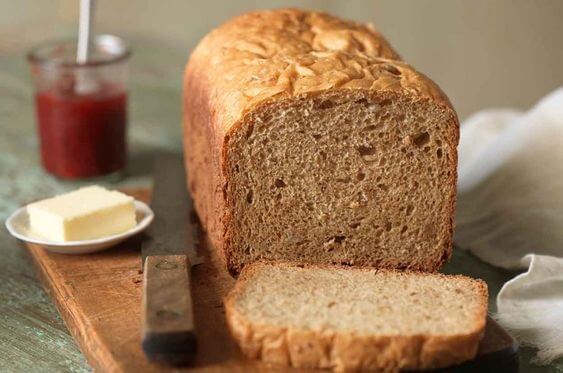 It is a great source of iron, the bread we use should not contain phytic acid because it reduces the ability to absorb iron in the blood.
Beetroot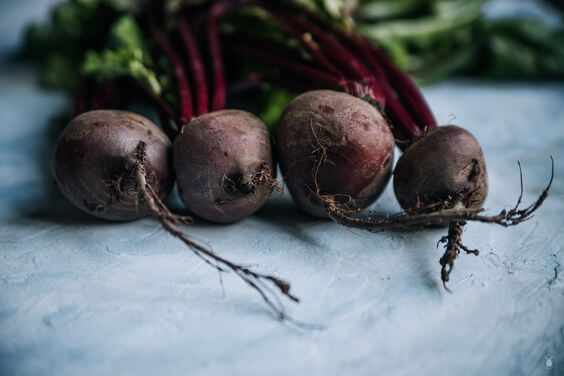 It is a rich source of iron and thus is considered to be very good for patients with blood deficiency. It plays an important role in red blood cells and increases the efficiency of their recurrence. It is believed that taking beetroot juice in the morning greatly improves red blood cells. It can be used as a salad in addition to mixing with other vegetables.
Peanut Butter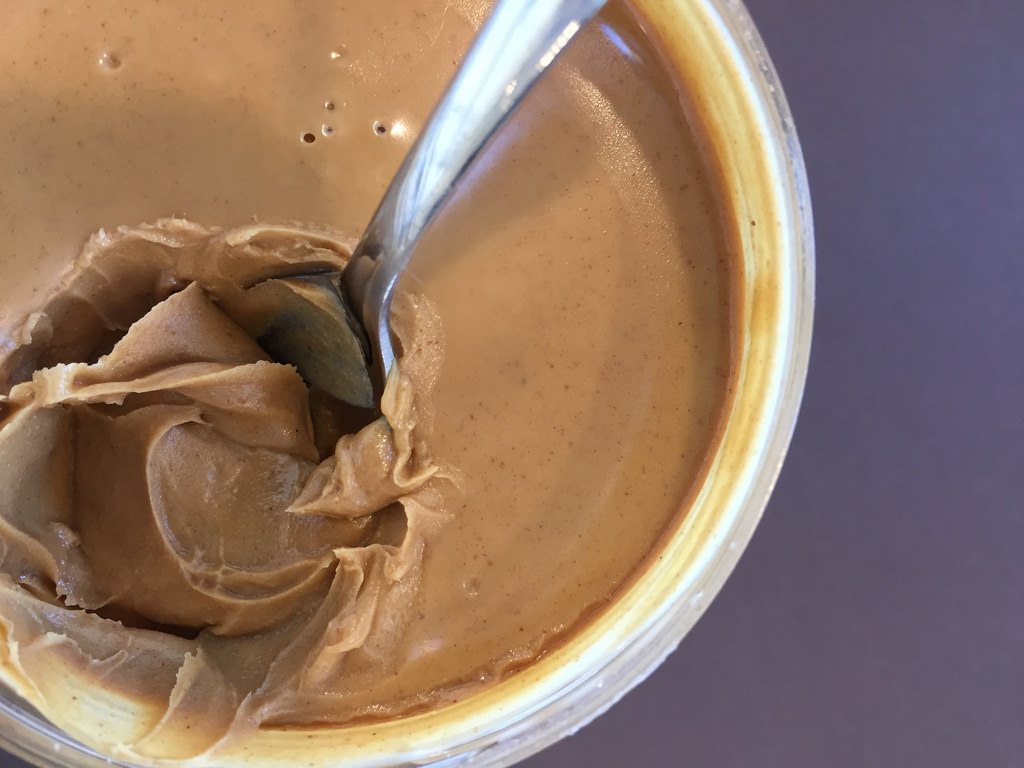 Consumption of peanut butter improves the condition of patients suffering from anemia because it contains ample amounts of iron. By consuming two spoons of peanut butter each day, the amount of iron in the body can be increased.
Red Meat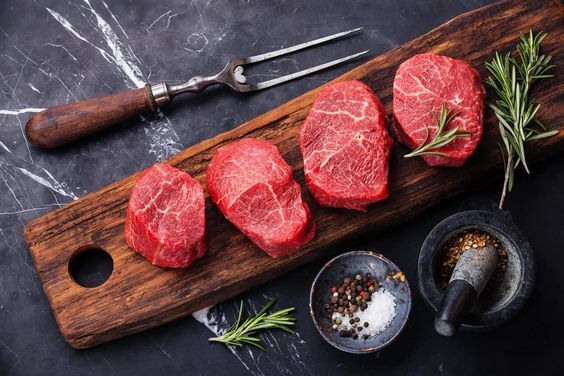 It is the main source of hem iron in the anemia diet plan. Hem Iron is mainly found in animal foods and it is absorbed in the human body shortly. Those patients who suffer from anemia due to iron deficiency, they can consume red meat for maintaining proper amounts of iron in their body and to protect the liver, kidney, and heart.
Eggs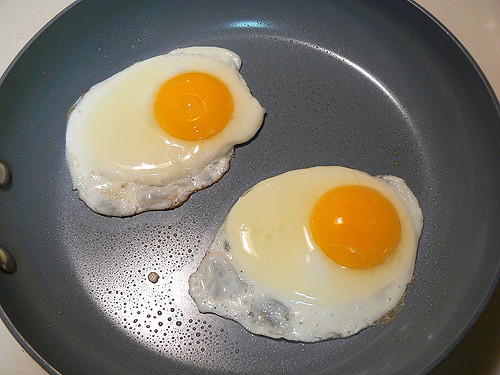 Eggs are rich in proteins and antioxidants. So, egg helps in the formation of cells. To increase the immunity level, people with anemia should include eggs in their daily diet.
Seafood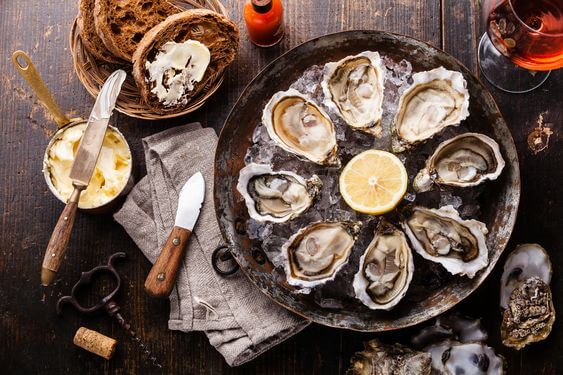 Fishes and shellfish (clad fish) have hem iron, which can be easily absorbed by the human body. Fatty fish such as tuna, salmon and even shellfish are rich in fatty fishes such as oysters and Hessians. Those who love seafood and they are suffering from anemia, they can add seafood to their daily food to increase blood. An anemia diet plan should have this item.
Healthy food is important for a healthy body. By adopting these natural foods you will get a big difference in the level of iron and vitamin. So, here is a 7-day anemia diet plan that can help to improve the condition of an anemic patient.
A 7-Day Anemia Diet Plan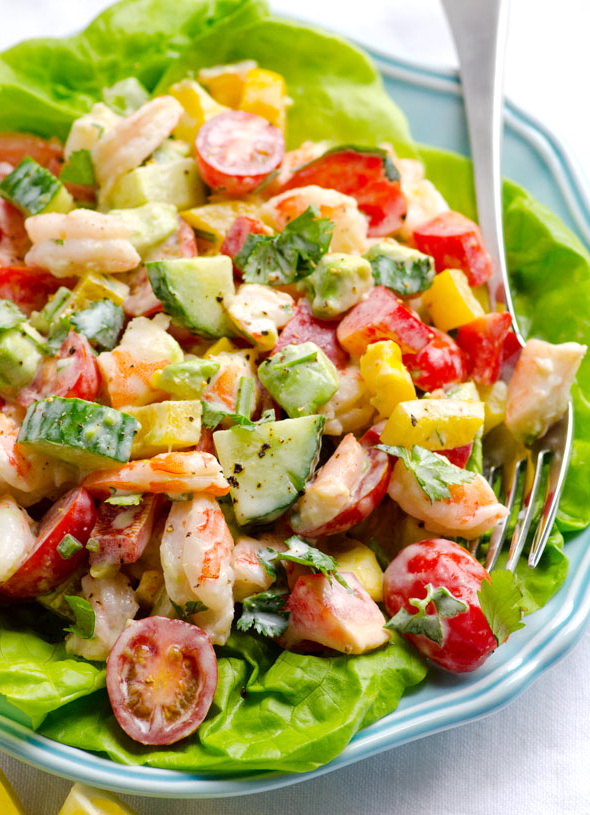 DAY 1
Breakfast:
2 slices of whole-grain bread
1 cup milk and banana shake
5-6 almonds or cashew nuts
Morning Snack:
Lunch:
1 cup of brown rice
1/2 cup lentils
1/4 cup of green veggies
1 small bowl fish curry
1/4 fresh lime
Evening Snack:
1 cup green tea with cream cracker cookies
Dinner:
1 whole-grain bread
1/2 cup veg curry
1/2 cup fried beetroot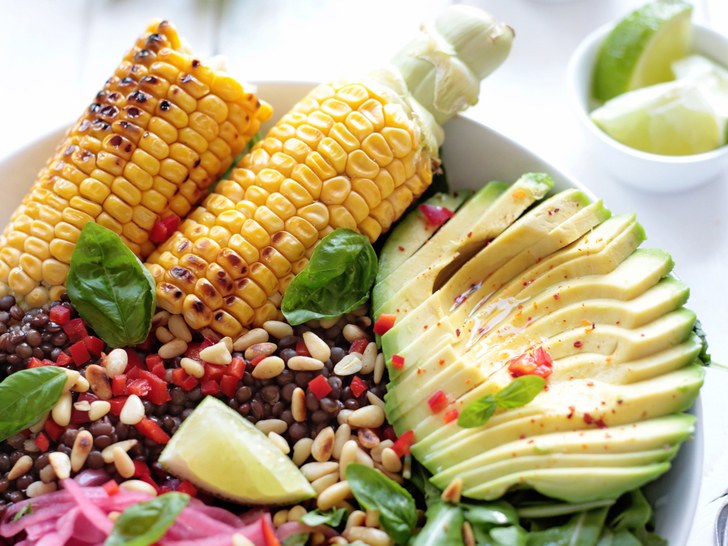 DAY 2
Breakfast:
2 slices of whole-grain bread toast
2 egg poach
5-6 almonds or cashew nuts
Morning Snack:
Lunch:
1 cup of brown rice
1/2 cup lentils
1 bowl potato and drumstick curry
1 piece steamed fish
1/4 fresh lime
Evening Snack:
1 cup green tea with roasted rice flakes
Dinner:
2 slices of whole-grain bread
1/2 cup fish curry
1 cup milk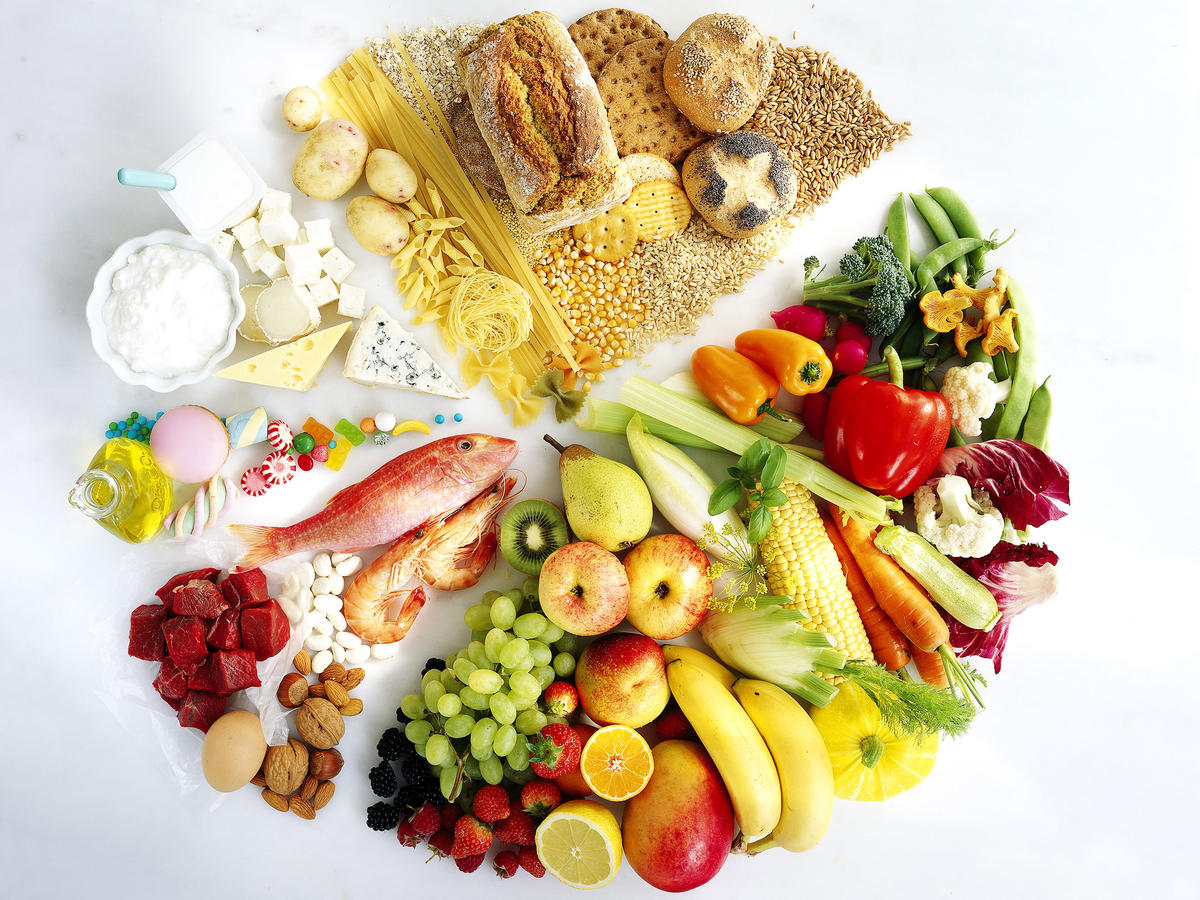 DAY 3
Breakfast:
1 small bowl vegetable soup (corns, broccoli, onions, garlic, carrots, spring)
2 slices of toast
1 apple
Morning Snack:
Lunch:
1 cup rajma
1/2 cup fried beetroots
1 small bowl red meat curry
1/4 fresh lime
Evening Snack:
1 cup green tea with grated coconut
Dinner:
1 cup parboiled brown rice
1/2 cup soybean curry
1 cup milk with honey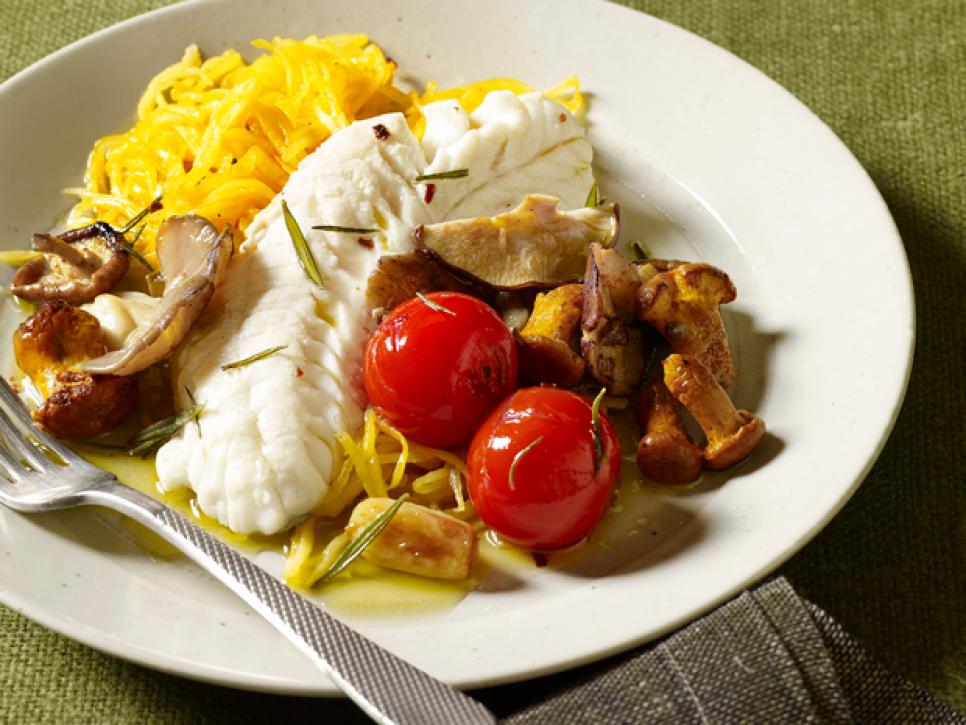 DAY 4
Breakfast:
2 spinach uthappam
1 cup of milk with honey
1 kiwi
Morning Snack:
Lunch:
2 piece Chapati
1 small bowl lentils
1 small bowl soybean curry
1/2 bowl egg curry
Evening Snack:
1 cup of green tea with 2 cream cracker biscuits
Dinner:
2 chapati
1/2 bowl paneer curry
1/4 cup beetroot salad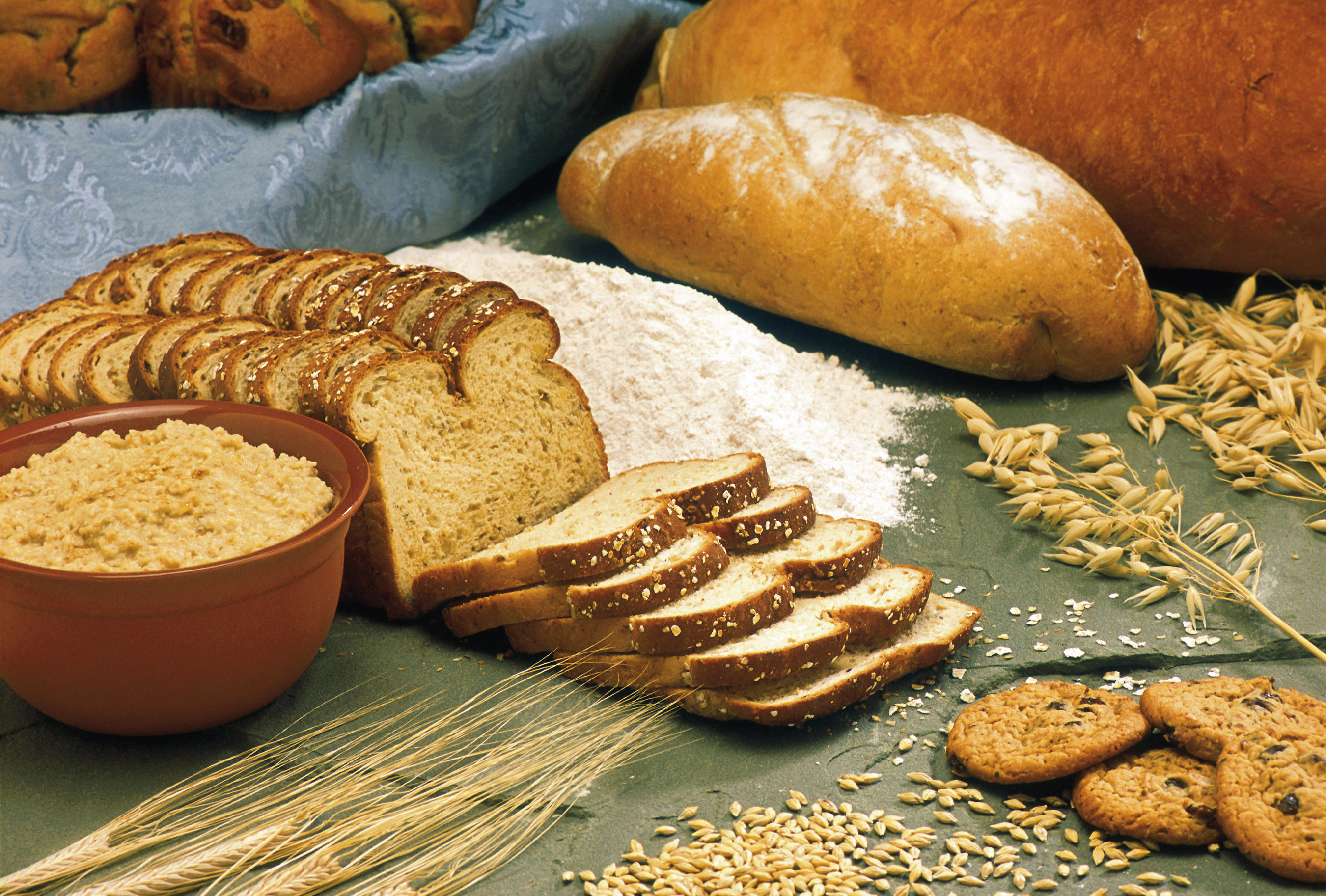 DAY 5
Breakfast:
1 bowl oats with milk and honey
1 boiled egg
5-6 overnight soaked almonds
Morning Snack:
Lunch:
1 cup of brown rice
1/2 cup lentils
1/4 cup of green veggies
1 small bowl fish curry
1/4 fresh lime
Evening Snack:
1 cup green tea with roasted rice flakes
Dinner:
2 slices of whole-grain bread
1/2 cup fish curry
1 cup milk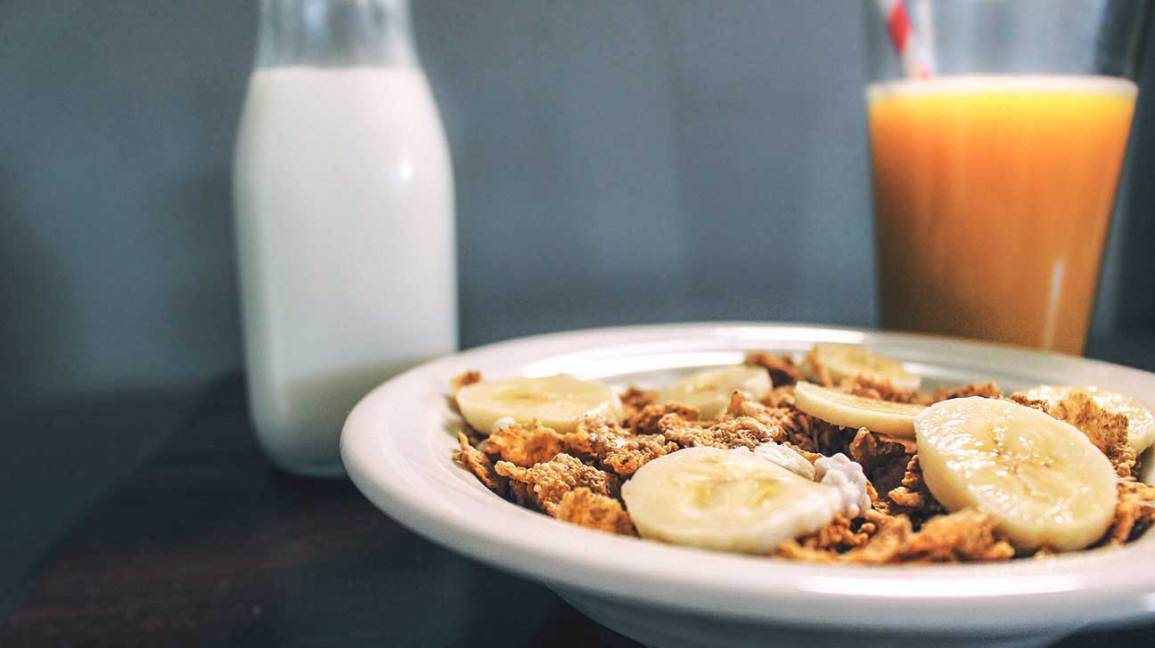 Source :- healthline . com
DAY 6
Breakfast:
2 spinach uthappam
1 cup of milk with honey
1 kiwi
Morning Snack:
Lunch:
1 cup of brown rice
1/2 cup lentils
1 bowl potato and drumstick curry
1 piece steamed fish
1/4 fresh lime
Evening Snack:
1 cup of green tea with 2 cream cracker biscuits
Dinner:
2 chapatti
1/2 bowl paneer curry
1/4 cup beetroot salad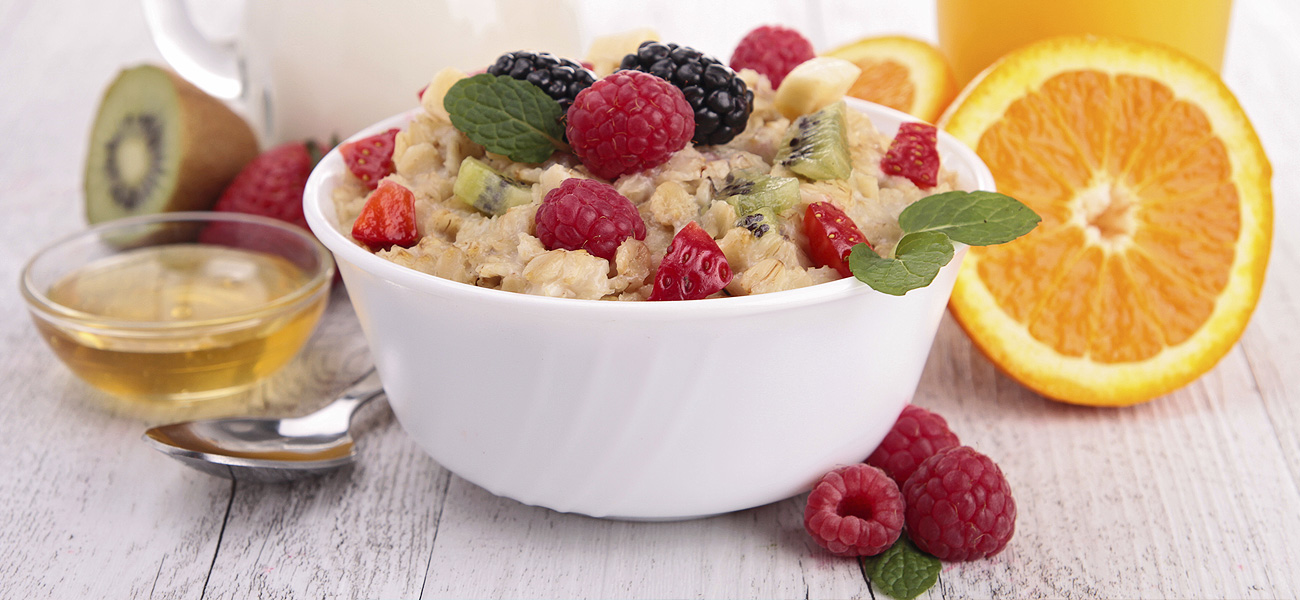 Source :- llscanada . org
DAY 7
Breakfast:
3 slices of whole-grain bread toast
2 egg poach
1 cup of milk with honey
A handful of dry fruits
MORNING SNACKS:
Lunch:
1 cup of brown rice
1/2 cup lentils
1/4 cup of soybean curry
1 small bowl chicken curry
1/4 fresh lime
Evening Snack:
1 cup green tea with roasted rice flakes
Dinner:
1 whole-grain bread
1 small bowl paneer curry
1 plate mixed veggies salad
Recommended Articles:-