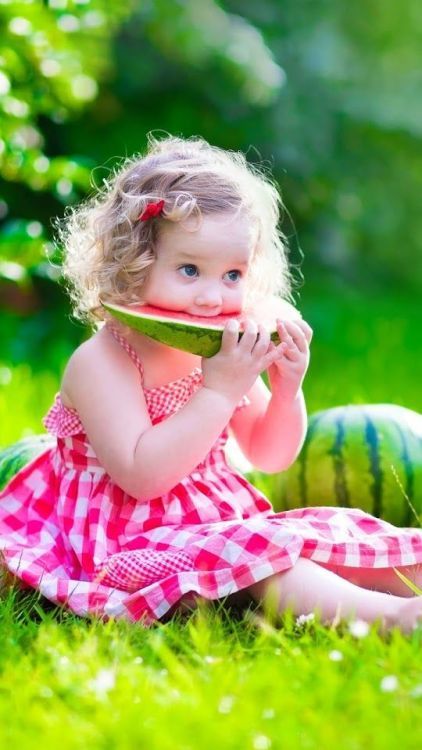 Most parents are worried about their children being weak. Even after giving all the food to their child, their child is underweight. Today I am going to tell you about some food for 2 year old baby to gain weight. These foods are…
Food For 2 Year Old Baby To Gain Weight:
First of all, you give children such foods that increase your appetite along with nutrient content. The most important thing for you is that your child is healthy and well-being.
Full Fat Milk:
Breastfeeding is considered appropriate if the weight of children is low. If the child refuses to drink milk then you can give them shake, honey or chocolate powder.
Full Cream Curd:
Full cream curd is also a suitable choice. Avoid buying curd or fruity yogurt from the available fruit in the market as it is mixed in a large number of sugars.
Ghee and Butter:
Ghee and butter are full of fat. They can be given to their children by putting them in pulses. This is one of the food for 2 year old baby to gain weight.
Egg:
Eggs are rich in proteins. The yellow yolk can be started from the 8th month and the whole egg can be from one year old.
Potato:
Potatoes are useful for weight gain. It is a very good source of carbohydrate and energy. You can give it as potato cheese or cheese mash.
Sweet Potato:
Sweet potato is rich in fiber, potassium, vitamin A, B, and C. By eating them, weight also increases. It can be given to children by mashing them in milk.
Nuts:
All kinds of dry fruits and especially nuts are rich in vitamins. By making a powder of them children can be fed with milk.
Banana:
Banana is the best source of energy. Mashing it in milk and giving it to it increases the weight of children. Banana shake is also a good option for children over a year.
Lentils:
Protein is quite large in pulses. Young children must drink lentil water. This is one of the food for 2 year old baby to gain weight.
Recommended Articles :-
Paneer:
Even a small piece of cheese as an evening snack can also help you. Homemade paneer or cottage cheese is a great option. Paneer can also be given as broccoli cheese mash, potato cheese mash, egg cheese mash.
Ragi:
Use of ragi with ghee and jaggery helps in increasing the weight of children. This is one of the food for 2 year old baby to gain weight.
Peanut Butter:
Peanut butter is a very good source of weight gain. If your baby is more than 1 year old, then you spread a spoon of peanut butter on a roti or toast and give your child to eat.
Green Vegetables:
Put the habit of feeding the green vegetables to the children. Green vegetables have the potential to keep the digestive system clean with rich nutrition.
Food Rich With Zinc:
Zinc is a very important nutrient for the development of children. Due to the lack of zinc, children are less prone to hunger. Try to give children rich foods with zinc such as melon seeds, peanuts, beans, spinach, mushrooms, and milk, etc.
Protein And Carbohydrate:
Protein intake is essential for weight gain, so add chicken, fish, egg, milk, almonds, and peanuts to your diet. Apart from this, carbohydrate is also helpful in weight gain such as pasta, brown rice, oatmeal, etc. Make sure to eat fruits and vegetables with all of them.
Olive Oil:
Olive oil contains good fat. You can cook baby food in olive oil. This is one of the food for 2 year old baby to gain weight.
Avocado:
This fruit is also rich in fat and is an excellent food to gain weight. You can serve it with milk or by mashing in a simple way.
Chiku:
This is a sugar-rich sugar. You can give puree or sesame kheer with any other fruits or milkshakes etc. or plain chiku.
These are the food you can give to your 2 year old baby to gain weight. So, give these foods to your child for a healthy weight gain.