Sources of Vitamin C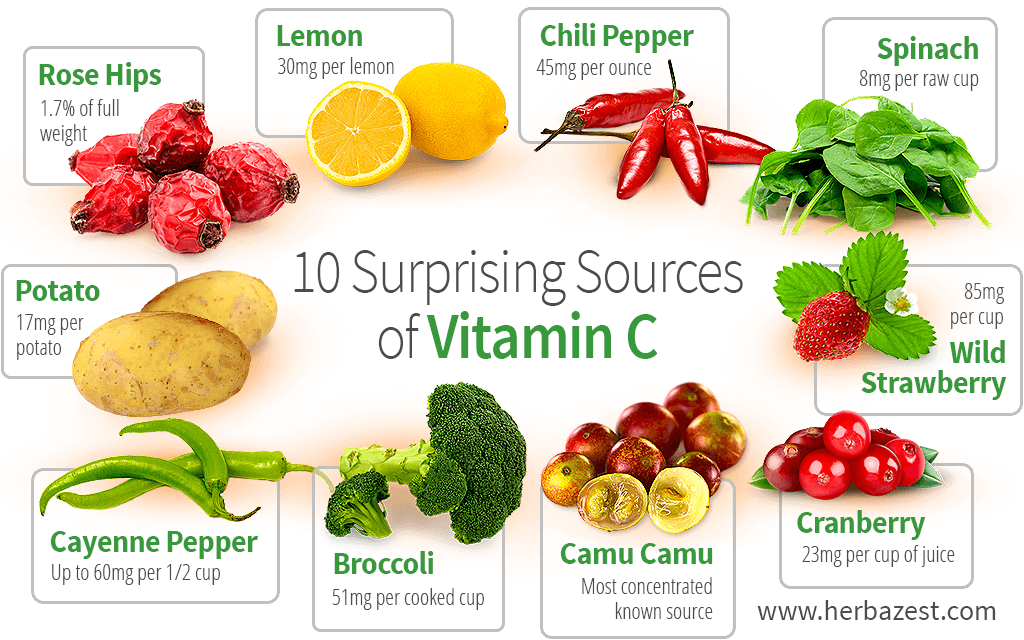 Good sources of vitamin C are citrus fruits like-
Orange
Pineapple
Cantaloupe
Papaya
Kiwi fruit
Mango
Watermelon
Gooseberry
Grapes
Lemon
Tomatoes
Apple
Berry
Guava
Jackfruit
Dry grapes
Vegetables Rich In Vitamin C:
Peppermint
Brussels sprouts
Broccoli
cauliflower
Red and green peppers
Cabbage
Spinach
Turnip greens
Leafy greens
White and sweet potatoes
Winter squash
All the above foods supply vitamin C in our bodies. Apart from these, vitamin C is also found in pulses. Vitamin C is not found in dry pulses.