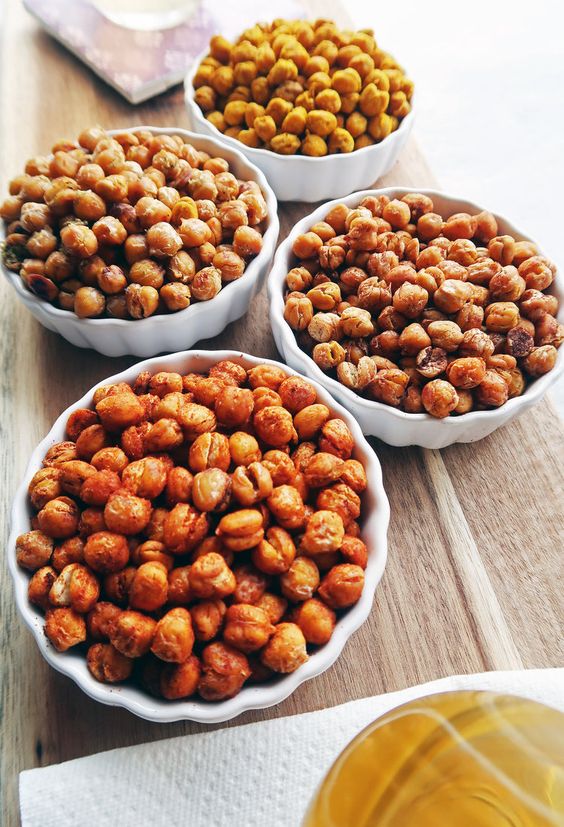 Source
We Indians are famous all over the world for our culture, attire, language, dialect, food, and hospitality. And when there is the talk of Indian food, no one can come forward from Indians, why not say it right? The spicy food served here in front of people makes everyone's mouth water. But now the times are changing, today's generation follows a diet to stay fit and healthy. Protein is the most important food in this lamp and spicy and oily food is negligible. But let us tell you that the concept of eating protein rich food is not new in India. Because according to this new generation of health-conscious, the recipes made in every household have been modified slightly for centuries. So, let's know about some protein rich food in India.
Protein Rich Food In India:
If we talk about protein diet in India, the first thing that comes to mind is the dishes like boiled egg white, grilled chicken, chicken tikka, fish tikka. However, these Indian dishes are beneficial for any non-vegetarian person who wants to eat a high protein diet.
Well, today we are going to talk about protein rich food in India. These dishes are prepared and eaten at home every day and they can be easily included in any diet plan. Apart from this, the craving for dieting people who eat spicy food will also be fulfilled with neither of the dishes. All you have to do is to make a small change in the way you make these food items made at home every day.
Rajma Masala:
On hearing the name of Rajma, remember the onion-garlic-ginger gravy and Rajma dipped in oil and it is harmful to those who follow the diet. But nutritious Rajma Masala, made with little or no oil, is an excellent source of protein for all those who want to avoid eating eggs or chicken. You can include it in your food every day if you make it spicy and make some small changes in oil keeping in mind the health. For this, add ginger and garlic-onion without roasting, so that the amount of oil is reduced. Also, for extra taste, fry a little capsicum with salt and pepper and mix it in the gravy of Rajma Masala.
Palak Paneer:
Palak Paneer is one of the most famous and nutritious Indian dishes. It is one of those protein rich foods, which are delicious as well as healthy. Combination of palak and paneer is low calorie, low fat and reduces appetite. Apart from this, there is also dietary fiber, which controls hunger.
Sprouted Moong Dal Cutlet:
Both moong and gram have sufficient amount of protein. Today we are going to tell you a new way of eating them, how you can eat these two together. For this, first, take sprouted moong and gram. After that put them in the grinder and make a thick paste. Now add ginger, chili, chaat masala, salt, and lemon. Then make small tikkis and wrap this tikkis in brown bread soaked in water. And now fry them in the boiling oil and feed the family this high protein dish in hot evening snacks.
Sprouted Moong Dal Bhel:
We all know that sprouted moong is one of the most nutritious and protein-rich supplements to include in our diet. And the best way to eat it every day is to add finely chopped tomatoes, onion, green coriander, red wine vinegar, salt, and chaat masala to the sprouted moong dal and put fine sev on top later. Believe that your children will like it very much and they will get a high amount of high protein in taste.
Recommended Articles :-
Roasted Chana Dal Masala Vada:
Chana dal is a great source of protein. Perhaps this is the reason that if it is eaten in large quantities, then it is difficult to digest. Let us tell you that chana dal masala vada is widely eaten in southern parts of India. Chana dal masala vada with filter coffee looks very tasty. Made with lots of onions, coriander, green chilies and spices, this vada brings water to the mouth. To make it, grind the soaked chana dal in a grinder, after that add onion, green coriander, black pepper, salt, and other spices. After that make small tikkis of this paste and then fry them well in oil or fry them and serve with tea or coffee.
Kuttu Flour Dosa:
If you have been bored eating eggs and oats every day and want to change your breakfast menu, then we have the dough for you. Making it is also a matter of minutes and there is a lot of protein in it. To make it, mix one cup of buckwheat flour and 1 teaspoon ground urad dal, finely chopped green chilies, and salt. Add a little water to this mixer and then make a flat and protein-rich testa dosa. If you serve it with green chutney, fingers will lick. Let us tell you that Kuttu flour and Urad Dal contain abundant protein.
Lassi:
Lassi is a good source of protein, which gives a feeling of coolness in summer. It is very easy to make it, you just have to add some water to the curd and add sugar over it and stir it for a while in the mixer. The bus will become fun cold-cold lassi. If you want to drink salted lassi, then add sugar salt to it. Lassi is the best summer drink. While yogurt keeps you cool in summer, it is also a very good source of protein.
Roasted Channa:
There is no doubt that roasted gram has too much protein. You will definitely find roasted channa at the breakfast table in every house in India. If you eat a handful of roasted gram daily, you will also reduce your weight and you will get protein. This is one of the protein rich food in India.