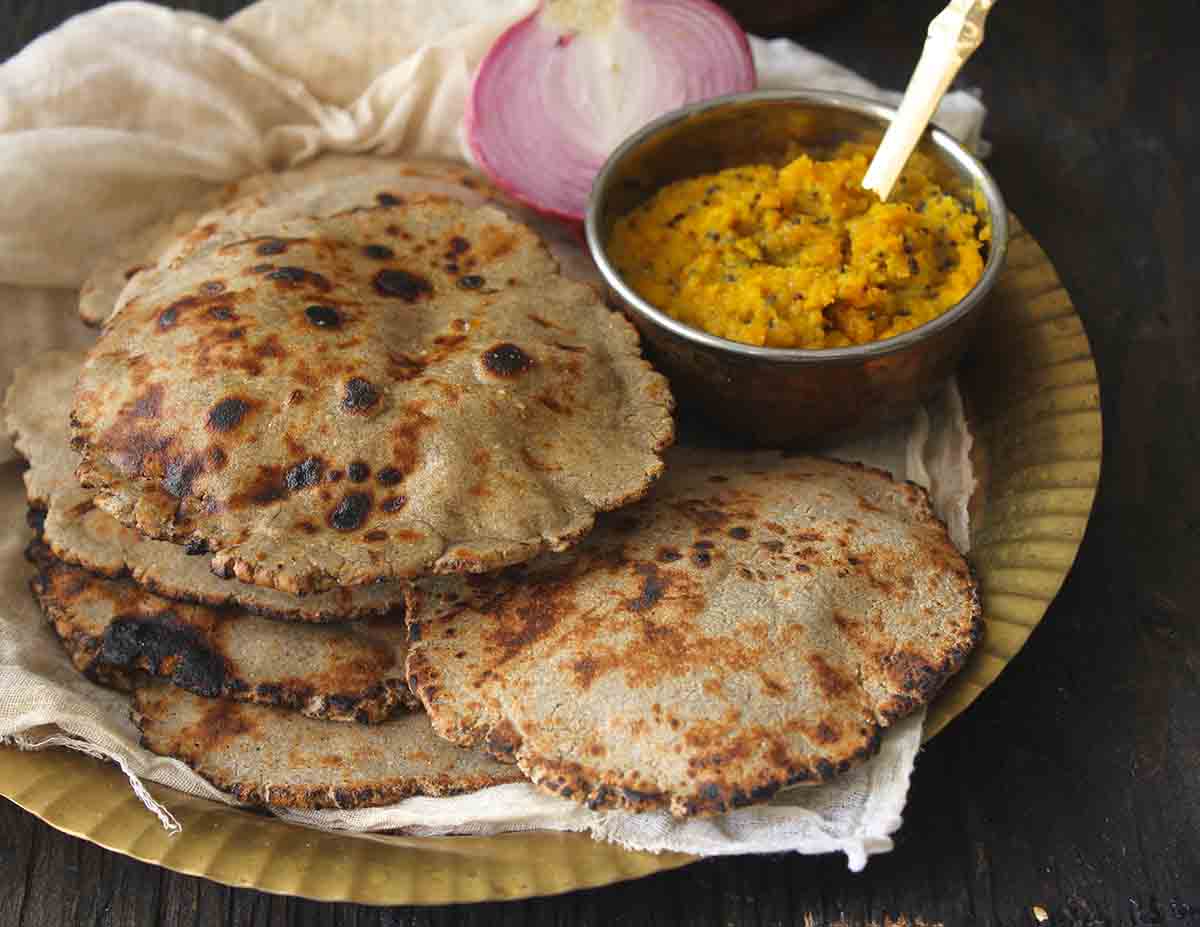 Source:- archanaskitchen . com
Diet plays a vital role in affecting our body. However, a balanced diet is considered to be the best way to weight loss methods. It is often considered more suitable to eat Indian food in a weight loss diet. So we are presenting you some recipes in dinner for weight loss Indian.
Diet plan with exercise is the most important for weight loss. What to eat and what not to eat as much as is necessary. When many such people want to lose weight, they do not eat at night. This opens sleep at night and causes hunger. As a result, you eat junk food to fill your stomach and increase calories. In such a situation, there are some recipes of dinner for weight loss Indian that loses weight by eating at night.
We all know that green vegetable juice, raw juice, fresh fruit juice etc. are helpful in weight loss. But today let's know about dinner for weight loss Indian recipes in this article.
NOTE:

If you want to lose weight with Indian cuisine, you have to leave the milk and the made of it, roasted and fried food.
Dinner For Weight Loss Indian Recipes Are Here:
Chicken Noodles Soup: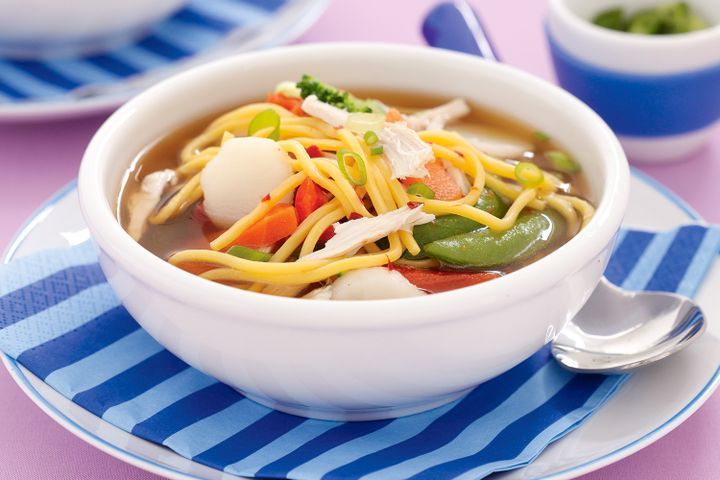 Source:- img . taste . com . au
Ingredients:
1 Egg
300 g Noodles
500 g Chicken
4 cloves of garlic
2-3 spring onion
1 medium onion
2 diced baby Carrots
2 diced Celery
1 tsp. of Dried Thyme
1 tbsp. of chopped parsley or cilantro
Salt as per taste
Black Pepper Powder (optional)
2 tsp. extra virgin Olive Oil
Step By Step Preparation Method:
Wash the chicken and cut it in small cubes.
Separate the boneless and bony chicken apart to make stock with the bony part
Add a few vegetables and the bony part of the chicken in a pressure cooker and cook it for 10-12 whistles.
Reserve this stock for later
Take a big pan or soup pot
add the extra virgin olive oil to the pot
Heat it a little before adding chicken cubes to it.
Stir the boneless chicken for some time to fry it a little and then add salt and black pepper as per taste.
Add all the othe

r

vegetables to it and toss for sometimes

After a few minutes add the chicken stock.
Boil it properly in medium flame
At this point add egg noodles to it and cook it for few more minutes
Cook it for 10 to 15 minutes and your chicken noodle soup is ready to serve.
NOTE:

Try to have low-calorie dishes such as soup, salad, vegetable cheese, etc. such dishes contain essential vitamins and other essential elements.
Oats Dosa With Sambar: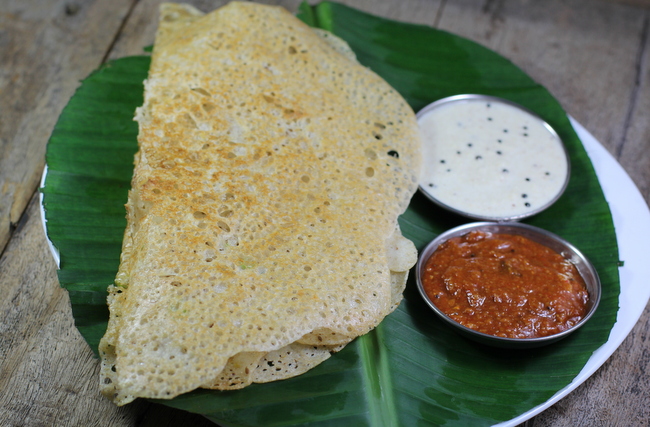 Source:- sailusfood . com
Oats Dosa is one of the easiest ways of getting oats into your dinner for weight loss Indian diet.
Ingredients:
1 cup oats
1 cup Rice
1/2 cup lentils
1 tsp. of fenugreek seeds
Salt as per taste
Extra virgin oil to brush the pan
Step By Step Preparation Method:
Soak rice and fenugreek seeds for overnight
Soak lentils for overnight
Soak the oats for a few minutes just before grinding it.
Grind the lentils to make a paste and then whisk a little to make it fluffy.
Grind the oats, rice, and the fenugreek seeds. You can also add 1-2 tbsp. of cooked rice to make the idlis fluffier.
Finally, mix all the ingredients to make a batter from it. Do not forget to add salt as per requirement.
Leave it until the batter increases and doubles in volume.
Take a pan and heat a little
Brush the pan and pour a tbsp. full batter and spread it in the round shape
Cook both sides accurately and your dosa is made to be served
Steamed Broccoli: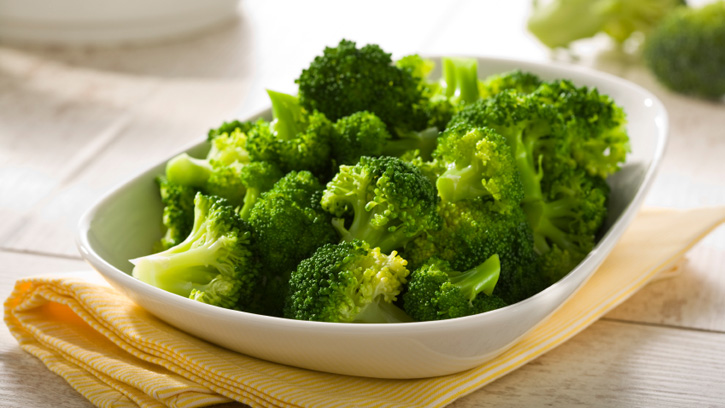 Source:- static1 . squarespace . com
Broccoli is gaining popularity in India because of its nutritious properties. Steamed Broccoli is the simplest yet tastiest preparations using broccoli.
Ingredients:
1 medium-sized Broccoli
Salt as per taste
2 glass of water
Step By Step Preparation Method:
Take a saucepan
Add water to it and bring to boil
Now put those broccoli florets in the steamer bowl and spread a little salt on the broccoli and then place the steamer bowl over the boiling water pan.
Cover the steamer bowl and steam for at least 5 to 6 minutes
Drain the excess water from the broccoli and serve.
Poha: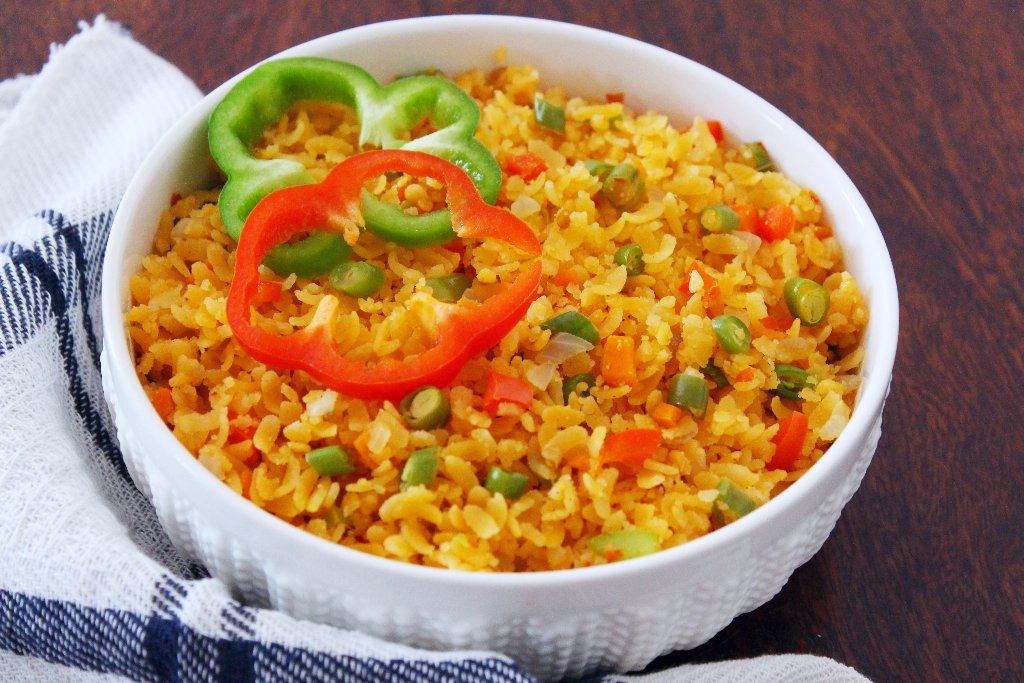 Source:- archanaskitchen . com
You may have without a doubt found out about this dish previously and expended it as well, what you cannot deny is that on the off chance that you devour Poha reliably, weight reduction is famous.
Ingredients:
2 Cups Poha (Already soaked in water)
2 Teaspoon Kachi Ghani oil or 3 teaspoons Cow Ghee
Half Cup chopped onion
1 teaspoon lemon juice
¼ teaspoon turmeric powder
Half cup boiled potatoes chopped into pieces
One and a half tablespoon chopped coriander leaves
Salt as per taste
1 chopped green chili
10 curry leaves
One and a half teaspoon mustard seeds
1 tablespoon peanuts
Step By Step Preparation Method:
Check whether Poha is soaked properly or not, it should be soft.
Preheat the Pan.
Add some mustard Oil or cow Ghee.
Once it's hot add some peanuts and stir it until its mild brown.
Extract the peanut and keep it aside.
Next is to add some mustard seeds if you are using cow ghee to cook it (Mustard seeds are not needed if you are using mustard Oil to cook).
Once Mustard seeds start to crackle add curry leaves to it.
Wait for a minute and then add chopped onions.
Fry the mixture until its mild brown.
Add green chilies followed by turmeric and boiled potatoes.
Now add salt according to taste.
Add fried peanuts now followed by the Poha.
Put lemon water followed by chopped coriander leaves.
Mix it well, cover the lid and let it cook for 3 – 4 minutes.
Serve the Poha with chutney
Oats Upma: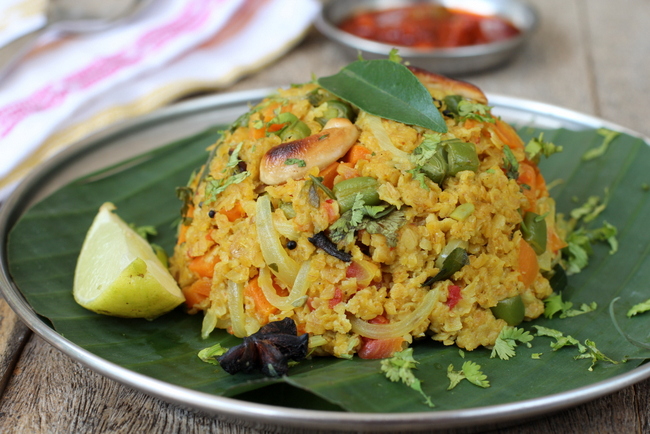 Source:- sailusfood . com
Oats Upma is a great weight loss dinner Indian. This food helps to lose weight, reducing cholesterol, Good for heart, good for blood pressure and many more. So let's see the recipe below…
Ingredients:
Half Cup Oats
Boiled vegetables (Green Peas, Beans, Chopped Carrots)
3 Teaspoon Cow Ghee
1 teaspoon mustard seeds
½ Tablespoon Urad Dal
7-8 Curry leaves
1 Chopped green chili
One Tablespoon peanut
Finely chopped onions
Half cup semolina
2 Teaspoon Lemon Juice
1 Tablespoon curd
½ teaspoon turmeric powder
Ginger garlic paste
1/4th Red chili powder
One pinch Garam masala
1/4th cup chopped coriander leaves
Salt to taste
Step By Step Preparation Method:
Roast the Oats until its mild brown and keep it aside.
Boil the Veggies and keep it aside
Time to cook the masala's
Add cow ghee.
Once the ghee is heated.
Add mustard seeds and let it crackle.
Now put ginger garlic paste, stir it for a while.
Add Urad Dal and let it change the color.
Now it's time to add chopped onions, stir it for a minute or so.
Add Peanuts.
Include curry leaves followed by chopped green chilies.
Put turmeric powder and red chili powder now.
Make sure the onions are nice and brown.
Once the masalas are ready it's time to move to Step 4.
Mix the masalas with Oats and Semolina.
Add Half cup Semolina and mix it well
Add roasted Oats
Mix the boiled vegetables along with the hot water in which the vegetables were boiled.
Keep stirring it until the water evaporates and reaches the consistency.
Add some curd mix it well and after a minute or so add Lemon juice.
Include some salt to taste.
Put the chopped coriander leaves, mix it well and serve it with chutney.
However, if you really wish to lose weight then this dinner for weight loss Indian
Recipes alone can't help you to reach your goal. You will also have to follow other rules such as doing exercise, drinking plenty of water, getting an adequate amount of sleep, and so on.
Summary:

To lose weight, it is also essential to drink water and exercise besides eating. By which you will feel fit, healthy and refreshed.
Check Related Article:-