South Beach diet is a very popular diet among people of America. This is a low-carb diet that is known for rapid weight loss. This diet provides a healthy weight loss without starving which is very good for your heart health and also effective for overall health. So let's see some south beach diet recipes for weight loss which are very very easy to make and also very much delicious. So let's check out.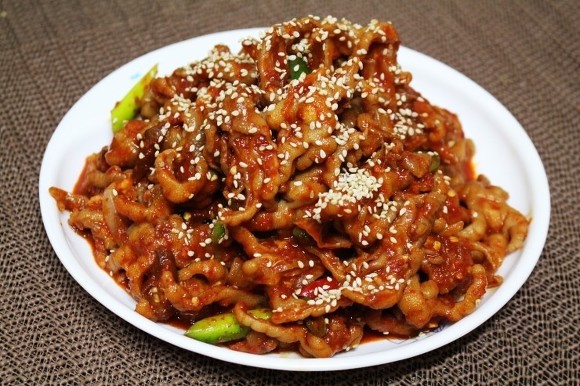 Shredded Chicken Chili:
If you're a chili lover, you're going to want to bookmark this recipe. Complete with homemade taco seasoning, an array of veggies, tender chicken, and spices, this Shredded Chicken Chili is a home-cooked home run.
Boneless, skinless chicken breasts are cooked to tender perfection in a crock pot. Homemade taco seasoning flavors the shredded chicken with a combination of chili powder, ground cumin, paprika, salt, black pepper, garlic powder, onion powder, and oregano. Bursting with an array of different flavors, the seasoned chicken is also slow-cooked with protein-packed black beans, juicy tomatoes, sauce, extra chili powder, and another dash of cumin.
Ingredients:
1 onion, diced

1 16-oz. can of black beans (no salt added)

1 16-oz. can of kidney beans (no salt added)

1 cup tomato sauce (no salt added)

Two 14.5-oz. cans of diced tomatoes with chilies

1 tsp. cumin

1 tsp. chili powder

2 boneless skinless chicken breasts

1/4 cup chopped fresh cilantro to top

1/4 avocado to top

2 Tbsp. chili powder

1 Tbsp. ground cumin

1 tsp. paprika

1 tsp. salt

1 1/2 tsp. black pepper

1/2 tsp. garlic powder

½ tsp. onion powder

½ tsp. dried oregano
Directions:
In a large pot or crockpot combine beans, canned tomato, onion, tomato sauce, cumin, chili powder, and homemade taco seasoning in a slow cooker. Place chicken on top and cover.

Cook on low for 6 hours.

A half-hour before serving, remove the chicken and shred it with a fork or tongs. Return chicken to the pot or slow cooker and stir in. Serve with fresh cilantro and diced avocado.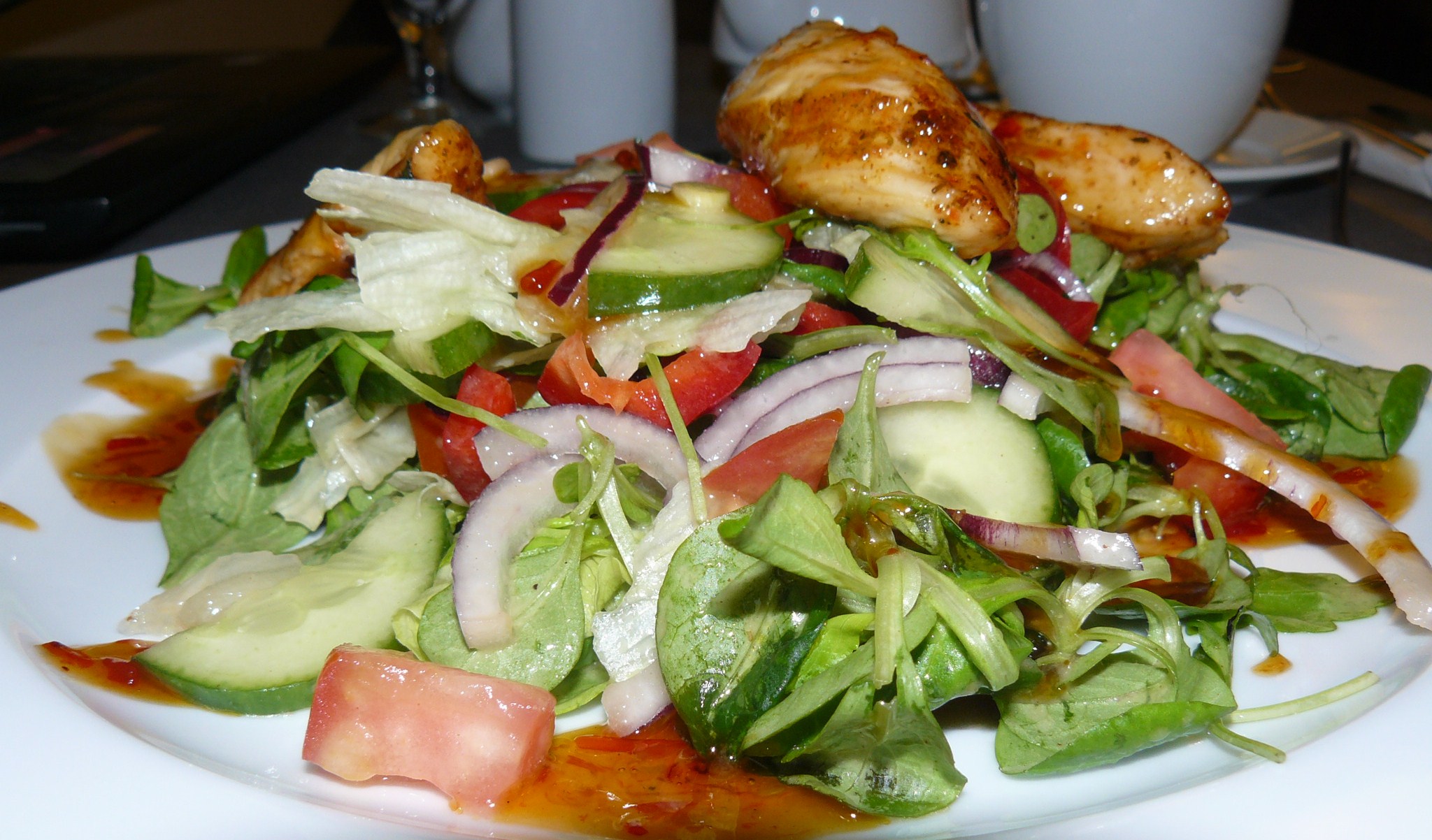 Leafy Greens Chicken Salad:
Juicy chicken breast lay atop a bed of greens and is flavored with an array of fresh ingredients and a homemade dressing. This Leafy Greens Chicken Salad is a hearty DIY meal that is equally delicious as it is nutritious.
Ingredients:
1, 3 oz. chicken breast

1/8 red onion, sliced thinly

1/4 cup cherry tomatoes, quartered or halved

2 cups dark leafy greens

1/4 cup almond flour

1/4 cup fresh basil

Juice 1/2 lime

1/4 avocado

2 cloves garlic

2 Tbsp. low sodium veggie stock

1/8 tsp. pepper
Directions:
Preheat oven to 375 degrees.

In a bowl or large dish, place almond flour. Dip the chicken in the almond flour mix so that all of the chicken is coated.

Line a baking sheet with parchment paper and place the chicken on the parchment paper and place in the oven. Let bake for about 35 min, flipping the chicken over halfway through.

In a small blender, blend basil, lime juice, garlic, veggie stock, and pepper.

In a large bowl, place dark leafy greens, tomato, and onions. Add sliced chicken and dress with basil, lime, and avocado dressing.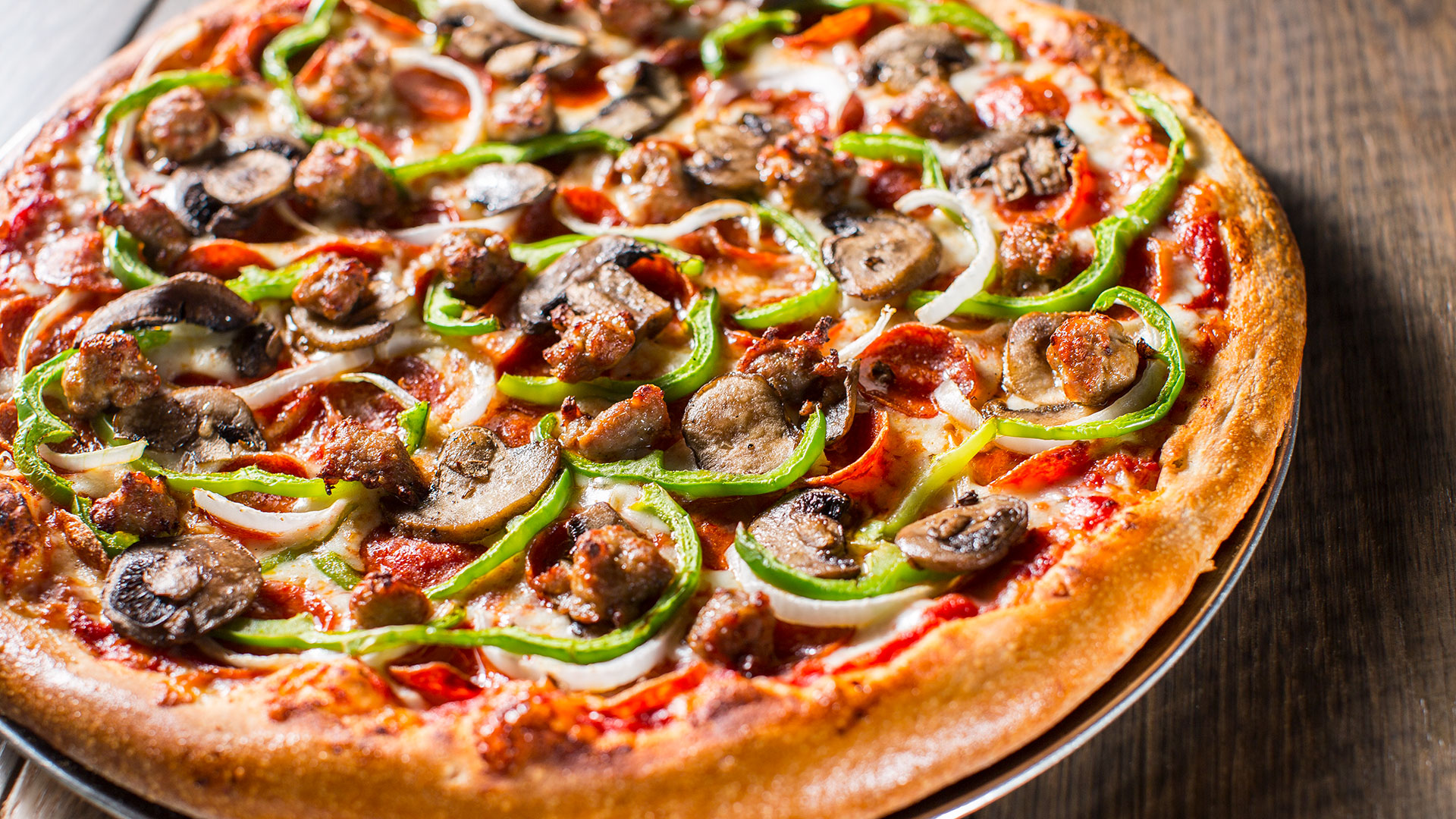 Mixed Veggie Thin Crust "Pizza":
Mixed veggies and cheddar cheese lay atop a crispy, golden flatbread to make the ultimate Mixed Veggie Thin Crust "Pizza." Bite into juicy veggies and melty cheese all while staying on track with your healthy diet!
Ingredients:
1/3 cup fresh broccoli, steamed

1/3 cup fresh cauliflower, steamed

3 slices of onion

1/3 cup yellow bell pepper, diced

1 Tbsp. scallions

3 cherry tomatoes, sliced

1/4 cup cheddar cheese
Directions:
Steam cauliflower and broccoli.

Place flatbread on a baking sheet and top with cheddar, cauliflower, broccoli, tomatoes, onion, peppers, and scallions.

Cook flatbread for about five minutes, until golden brown.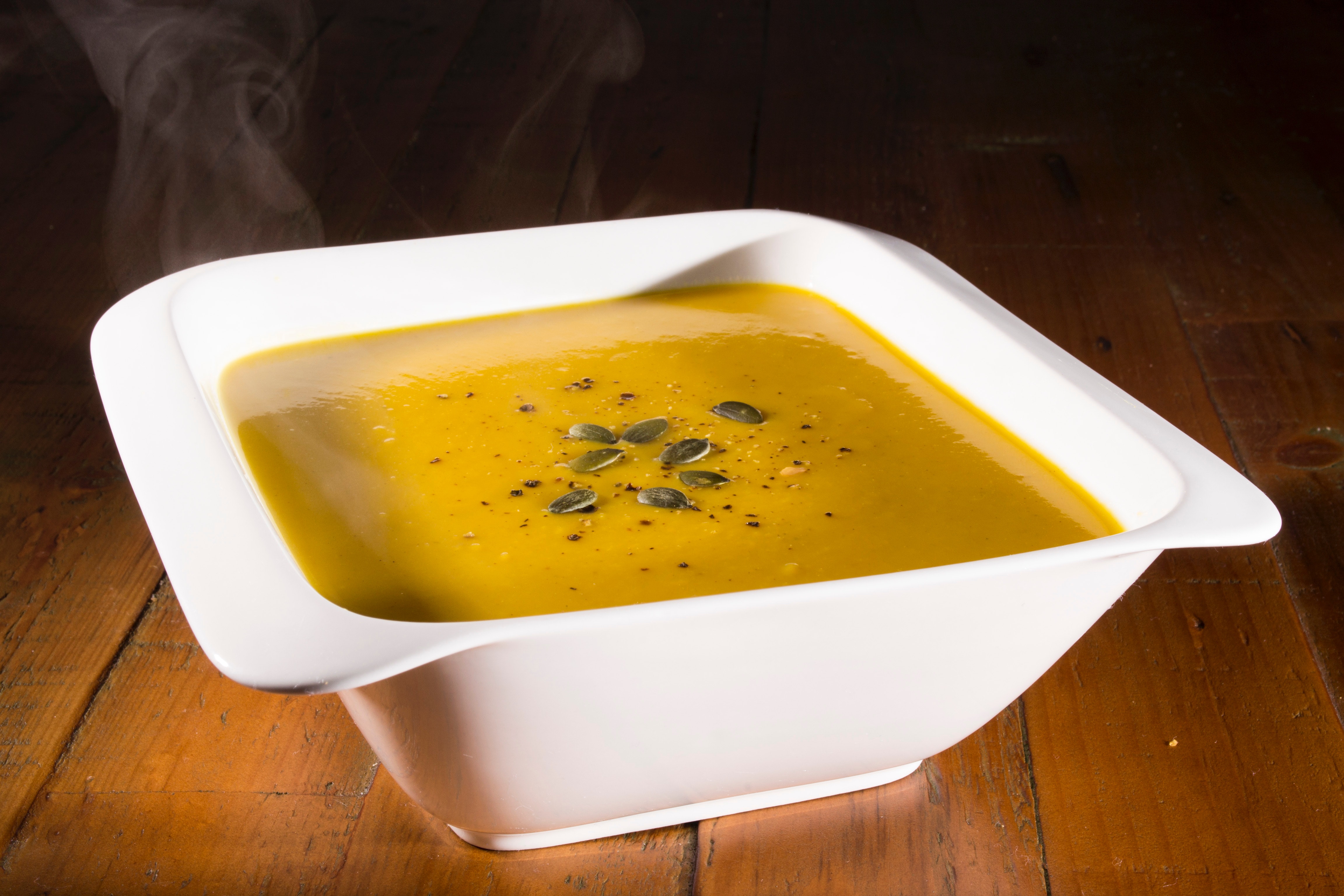 Lemon Tarragon Salmon with Butternut Squash Soup:
This succulent and zesty Lemon Tarragon Salmon filet is paired with nutritious Brussels sprouts and a homemade Butternut Squash Soup to create the ultimate weeknight DIY meal you'll want to make over and over again. With the bursts of flavor from the juice of a lemon and a creamy side of comforting soup, this South- Beach-approved recipe is certain to satisfy with its hearty components and delicious taste.
Ingredients:
Salmon and Brussels sprouts

1 3 oz. filet of salmon

1 tsp. tarragon, finely chopped

Juice of 1/2 lemon

1 cup chopped Brussels sprouts (cut large Brussels into thirds and small ones in half)

1 tsp. red pepper flakes

1/8 tsp. pepper

1/8 tsp. salt

1/2 Tbsp. avocado oil (or other high-heat cooking oil)

Butternut Squash Soup

1 medium butternut squash peeled, seeded and diced into 1/2-inch chunks

6 cups low-sodium vegetable stock

1 yellow onion, diced

1 Tbsp. extra virgin olive oil

1 Tbsp. Nutmeg

1/2 tsp. salt

1 tsp. pepper
Directions:
Salmon and Brussels sprouts

Preheat oven to 400 degrees.

In a bowl, place chopped Brussels sprouts, avocado oil, red pepper flakes, salt, and pepper. Mix well to coat all the Brussels sprouts.

Then, place Brussels sprouts on a baking sheet lined with parchment paper. Spread them out to make sure they are not touching. Place in the oven for about 15-20 minutes.

Line a small baking sheet with parchment paper. Place the salmon on the baking sheet and top with 1/2 the lemon juice and chopped tarragon. Place in the oven for 10-12 minutes.

Brussels sprouts and salmon should come out of the oven around the same time. Top the salmon with the rest of the lemon juice.

Soup

In a large pot, place extra virgin olive oil and diced onions. Cook on medium heat until translucent.

Add diced butternut squash, nutmeg, salt, pepper, and vegetable stock. Place heat on high and bring to a boil.

Once boiling, turn the heat to medium/low and let simmer until the butternut squash is soft and easy to mash.

Then, either using an immersion blender or a regular blender, blend all the contents until smooth.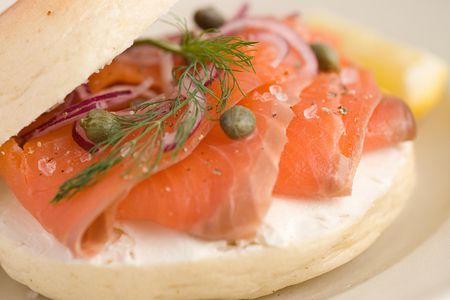 Smoked Salmon and Cream Cheese "Breakwiches":
Smoked salmon is paired with smooth and tasty cream cheese and chopped chives in this deliciously warm and creamy morning meal that's super simple to make.
Ingredients:
8 slices thin-sliced whole-grain bread

2 ounces reduced-fat cream cheese (1/4 cup)

6 ounces of thinly sliced smoked salmon

2 tablespoons chopped chives

Freshly ground black pepper

4 teaspoons trans-fat-free margarine
Directions:
Lay bread on a work surface; spread each slice with 1 tablespoon of cream cheese. Divide smoked salmon among 4 of the slices. Sprinkle salmon evenly with chives and pepper. Top with remaining bread slices to make 4 sandwiches.

In a large nonstick skillet, heat 2 teaspoons of the margarine over medium heat. Add 2 sandwiches, weighed down with a heavy pan, and cook until golden brown, about 2 minutes per side. Repeat with remaining margarine and sandwiches. Cut sandwiches in half and serve warm.
Check Related Article:-