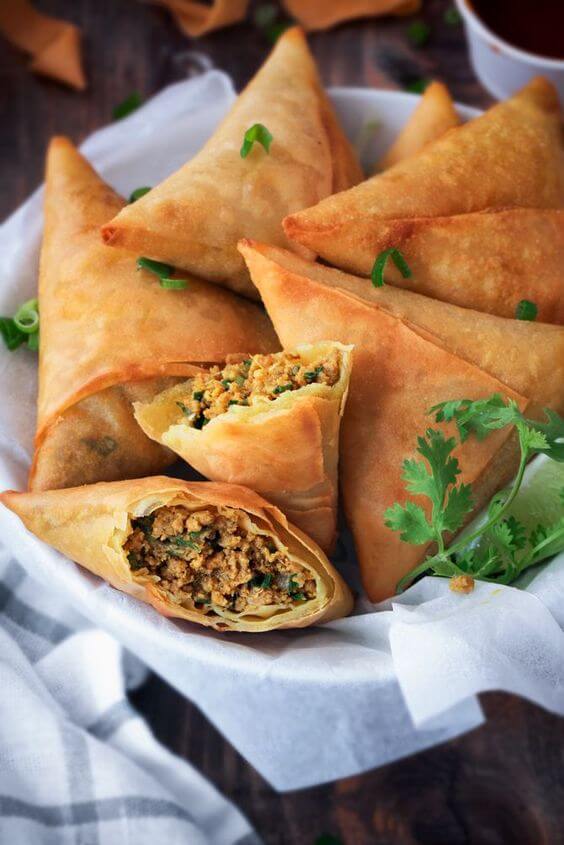 To be healthy and fit, we should know what we are eating and how it affects our health. To keep ourselves healthy we need to be very aware. Whatever food we eat, we should know about how much energy (Calorie) is in it. It takes a small word to see calories but it means big for our body. So, let's know how many calories in Indian food chart do have?
Calories In Indian Food Chart:
Bodyweight gain depends on how many calories we are consuming through food (eating) and how many calories are spent by daily routine and exercise (exercise). It is necessary to balance them.
Our body needs a limited amount of calories but when we start consuming more calories as food then we start gaining weight. To control your body weight, we should know how many calories are in the food (food) we are eating here we are giving you information about the number of calories in Indian food chart.
Indian Foods Calorie Chart:
The calorie chart shows the number of calories in food. Today we will mainly learn about two types of calorie charts fruit calorie chart and vegetable calorie chart.
Calorie Count In Fruits:
The fruit calorie chart displays the number of calories in fresh fruits. The calorie chart given below contains the number of calories per fruit or per portion
Apple: 81 calories
Avocado: 306 Calories
Bananas, average size: 105 calories
Fig (medium): 37 calories
Cranberry (½ cup): 23 calories
Sugar (½ cup): 280 calories
Lemon: 22 calories
Lychee 28 grams: 19 calories
Fresh Mango: 135 calories
Olives green (removing kernels) in about 28 grams: 33 calories
Olives black (removing kernels) in about 28 grams: 96 calories
Orange: 65 calories
Papaya (½ cup): 27 calories
Peach: 37 Calories
Pear (medium): 98 calories
Pineapple Fresh (½ cup cubed): 39 calories
Plum: 36 calories
Grapes (10 medium seedless): 36 calories
Guava (½ cup): 42 calories
Kiwi (medium): 46 calories
Blackberry (½ cup): 37 calories
Blueberry Fresh (½ cup): 41 calories
Cherry (½ cup): 52 calories
Dried Raisins (½ cup): 110 calories
Raspberry (½ cup): 31 calories
Strawberries (½ cup): 23 calories
Tomato (large): 26 calories
Tomato Cherry: 3 Calories
Calorie Count In Vegetable:
The Vegetable Calorie Chart shows the number of calories in fresh vegetables. Almost all vegetables are included in a healthy diet. But some vegetables have significantly more calories than others. The calorie content of the vegetables given below is based on a 100 gram portion.
Aubergine in 100 grams: 15 calories
Asparagus, 100 grams: 13 calories
Green broccoli, 100 grams: 33 calories
Purple Broccoli, 100 grams: 35 calories
Brussels Sprouts, 100 grams: 35 calories
White cabbage, 100 grams: 27 calories
Raw carrots, 100 grams: 30 calories
Asparagus, 100 grams: 25 calories
Beansprouts, 100 grams: 31 calories
Beetroot, 100 grams: 46 calories
Cauliflower, 100 grams: 28 calories
Celery, 100 grams: 7 calories
Corn kernels, 100 grams: 93 calories
Curly Kale, 100 grams: 35 calories
Cucumber, 100 grams: 10 calories
Potato, 100 grams: 75 calories
Onion, raw, 100 grams: 64 calories
Raw Peas, 100 grams: 83 calories
Fennel, 100 grams: 12 calories
Garlic, 100 grams: 98 calories
Mushrooms, 100 grams: 13 calories
Pumpkin, 100 grams: 13 calories
Red Radish, 100 grams: 12 calories
Spinach, 100 grams: 25 calories
Sweet potato, 100 grams: 115 calories
Tomatoes, 100 grams: 17 calories
Calorie Count In Other Foods:
Cooked rice, in 100 grams: 130 calories
Raw rice in 100 grams: 365 calories
Cooked grains, in 100 grams: 130 calories
Wheat, in 100 grams: 327 calories
Chicken in 100 grams: 239 calories
Dalia in one cup: 150 calories
Jam a spoon: 30 calories
Butter a spoon: 50 calories
Ghee one spoon: 50 calories
Sugar a spoon: 30 calories
Samosas 1: 100 calories
Egg (boiled) 1: 80 calories
Egg (fried) 1: 110 calories
Egg Omelette 1: 120 Calories
Curd 1 cup: 100 calories
Fresh fruit juice 1 cup: 120 calories
More Recommended Articles :-