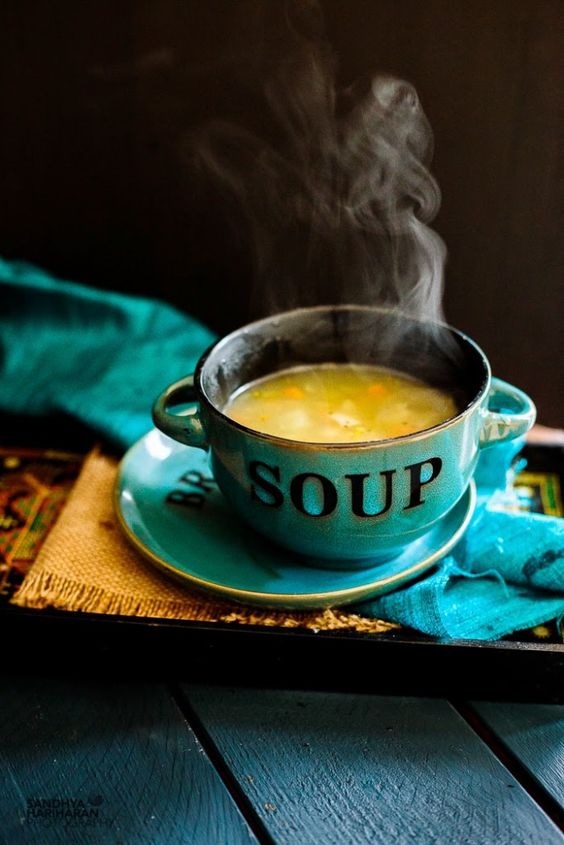 GM diet soup is a special soup which people consume in the GM diet. GM diet soup is made of healthy ingredients that are very much helpful to lose weight very fast. This soup is very much tasty too. So, let's see the recipe here.
GM Diet:
Everybody wants to lose weight today and wants to see a slim trim but everyone is magically looking for a way to lose weight. They try different kinds of diet plan but they can not get results according to their neglect. But here is a GM Diet for you. By following this you can lose weight just in 7 days.
General Motors Diet Plan or GM Diet Plan is a 7 Day diet plan which is specially designed for employees of General Motors to increase their productivity energy. This diet plan helps to lose weight fast.
In this diet, every follower has to follow a different diet chart every day. That means different diet chart on different days.
Followers can consume special soup which is called GM diet soup these days. The GM diet soup helps to lose weight fast and this tastes delicious. This low calory soup is also very much easy to make. So, see the recipe below…
GM Diet Soup:
GM diet includes a special soup which is called GM diet soup. It can be consumed in unlimited quantities at any given day and ensures that you will never be hungry. You can prepare a large amount of it and just warm it in the week. So, see the recipe below.
Ingredients:
Onions- 6 Large (Diced)
Tomatoes- 3 Medium sizes (Diced)
Cabbage- Half (Chopped)
Green Chillies- 2 (Chopped)
Celery- 1 Cup (Diced)
Carrot- 1 (Diced)
Garlic- 2-3 Cloves (Minced)
Water- Half a liter
Olive Oil- 2 Tablespoon
Salt as per taste
Black Pepper- 1 pinch
Method:
Heat 2 tablespoon olive oil in medium heat.
Now add onions and garlic and chilies.
Fry this until it becomes light brown.
Then add cabbage, carrot, and tomatoes and saute in medium flame.
After that add water and let it boil.
Add salt and black pepper according to taste.
Cook until all the vegetables becomes tender.
Serve it hot.
You can add different spices and seasoning to enhance the taste.
GM Diet Plan:
As I said before GM diet is a 7 days diet plan where you have to maintain different diets in these 7 days. So take a look at the GM diet plan.
Day 1:
The First day of GM diet begins with consumption of fruit only. Any fruit except bananas works. Watermelons are highly recommended on the day of the day. In the day your body needs to be prepared for the rest of the week.
Day 2:
The second day is to start with a baked potato for breakfast. This gives you the morning dose of complex carbohydrates. Through the rest of the day, you will have to eat raw or boiled vegetables and you can eat it in your heart's content. You can also take a GM diet soup.
Recommended Articles :- 
Day 3:
On the third day, you only have to eat fruits and vegetables. Avoid fruit juices or vegetable juices. Avoid potatoes and bananas on this day. You can use herbs and natural flavor makers in your preparation.
Day 4:
The fourth day is a difficult one. On this day, you can have only bananas and milk. On this day you can have eight bananas and about 3-4 glasses of milk. You can also take GM diet soup on this day, which helps break the banana and milk unity. Apart from this, there are 8-10 glasses of water on this day.
Day 5:
On the fifth day, you can lay a little bit. On this day you should only lean meat and tomato. You can eat as much as you want on this day. You can replace beef with lean chicken meat or a mixture of vegetables such as beans, lentils, and Tofu. They replace the proteins obtained from beef. Make sure you consume lots of water.
Day 6:
Six days, you should be a mixture of lean meat and vegetables. You can also get GM diet Soup on six days. Vegetarians should have a mixture of vegetables for five days. You can germinate instead of beef.
Day 7:
And on the seventh day, you can take brown rice, vegetables, and fruits. Fruit juice is also allowed on this day. It wrapped the GM diet plan. Despite the caution, you can return to your regular diet from the 8th day.
So this is the GM diet soup recipe and short information about the GM diet. Follow the diet to lose weight fast.