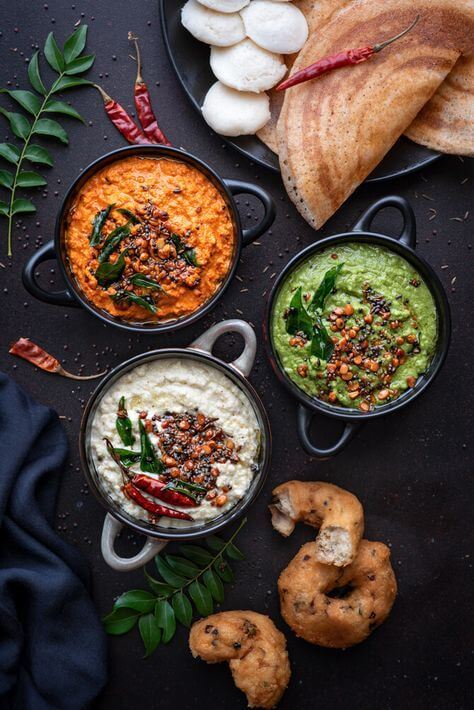 South Indian principles are measured as one of the most significant Indian cultures, which different states of south India follow Such as Karnataka, Andhra Pradesh, Tamil Nadu, Telangana, and Kerala. The custom of south India is popular to a great extent all over India as well as the globe. It is especially due to their delicious foods such as pickles, idli, dosa, fish, chili powder, etc. Do you know how many calories these foods contain? Let's find out in the South Indian food calorie chart below:
What Are Calories?
Calories are a unit of energy. In the area of ​​diet and fitness, calories refer to physical energy, which we get from our food items and this energy is used when doing any work. These calories come from nutritious elements like protein, fat, carbohydrates or sugar. All these are considered essential sources of calories. Which are essential for everyone to work and live.
Check out the South Indian Food Calorie Chart Here:
The south Indian foods don't contain too many fatty substances. But everyone around the globe becomes a fan of South Indian spicy foods. South Indian foods contain a huge number of diverse variations in which several dishes cause overweightness problem. So, you need to know which south Indian food contains how many calories. That is why today I have made this south Indian food calorie chart.
South Indian Food Calorie Chart: Common Food Items

Name of the food item

Measure

Calorie

Jeera Pulao
150g
388
Rasam (masala / plain)
1 katori
30
Curd
1 katori
112
Sambar (with 1 or 2 vegetables)
1 katori
60
White Rice
60 g
55
Vegetable Noodles
150 g
316
Chappathis
2
80
Aloo Okra Chilly
150 g
326
Dal preparations
60 g
50 to 70
Vegetable Fried Rice
150 g
158
Vegetable Curry
60 g
80 to 100
Jalebi
100g
380
Pickle
1 spoon
7 to 9
Butter Milk
1 Katori
56
Papad(Fried)
1
160
Dal Lasooni
100 g
237
Jeera Pulao
150 g
388
Vegetable Makhani
150 g
130
Aloo Mooli Bhaji
150 g
196

South Indian Food Calorie Chart: Non-Vegetarian Food Items

Name of the food item

Measure

Calorie

Chicken Kalmirch
150 g
341
Egg Burji Masala
150 g
258
Fish Curry
200 g
460
Fish Fry
100 g
240
Egg and Dal Curry
200 g
300
Egg Omelet
1
130
Chicken Chilly Fry
200 g
300
Chicken Lollypop
60-70 g
100
Chicken Hyderabadi
200 g
700
Kadai Chicken
200 g
350
Mutton Biriyani
1 Plate
470
Chicken Biriyani
1 Plate
450
Garlic Chicken
150 g
314
Ginger Egg
150 g
343
Egg fried rice
1 plate
340

South Indian Food Calorie Chart: Vegetarian Food Items

Name of the food item

Measure

Calorie

Plain Rice
150 g
306
Tamarind Rice
150 g
415
Curd Rice
300 g
433
Bisibela Bhat
300 g
535
Raitha
80 ml
112
Paneer Kali Mirch
150 g
346
Vegetable Makhani
150 g
130
Chapathi
3 pieces
80
Paratha
1 piece
80
Salad
1 plate
60 to 70
Papad
1 piece
160
Vegetable side dishes (Aloo mutter, Aloo Gobi, etc), without Butter / Paneer
60 grams

110 to 150
Side dishes with Paneer / Butter
60 g
140 to 170
Jamoon
40g
143
Brinjal Sambar
150 g
199
Chapathi
2 pieces
80
Garlic Rasam
150 g
36
Banana Poriyal
100 g
353
Dry sweets
60 to 80 g
100 to 130
Sorekai Kootu
150 g
415
Payaasam / Kheer
1 Katori
95 to 120
Fried rice / Vegetable pulao / Bisibelebath / Vangibath / Puliogere / etc
1 Katori
75 to 90
Stuffed parathas
2
110
Fryums
1 piece
20
Vegetable soup without cream
1 Katori
30 to 55
Idli
1
33
Dosa
1
60 calories
More Recommended Articles :-