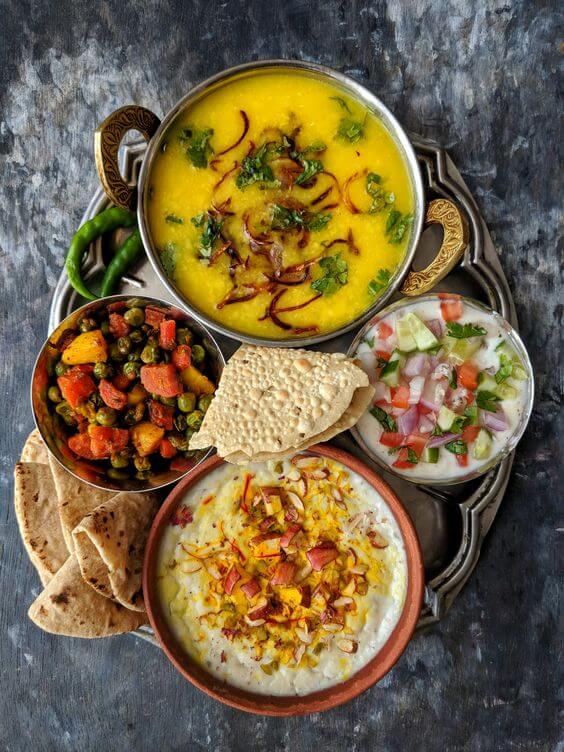 Eating a balanced diet is an important component of a healthy lifestyle. This not only helps in maintaining an ideal weight, but it also removes many diseases from your body. It is very important for women to take a balanced diet to lose weight because nowadays it is not time for Indian women to do yoga and exercise. Today most of us want to look good and beautiful, for that, they are focusing on losing weight. Women require 2000–2200 calories per day. If you include a 1500 calorie Indian diet chart in your routine, then you will start losing weight.
If you are on a calorie-restrictive diet and feel hungry most of the time, then you have come to the perfect place! Today we will tell you here that a week-long 1500-calorie Indian diet plan helps you lose weight by creating a calorie deficit, that too without making you feel hungry. Reducing your overall calorie intake can help you lose weight easily, but make sure that it does not cause any more health problems such as fatigue, headaches, etc. Once you feel unwell, immediately contact a physician.
This diet chart has taken care that you get the necessary vitamins and minerals. By the way, it will not necessarily be fully applicable to every person. However, you can also tweak it a bit. The Indian diet chart for weight loss should include six meals a day.
1500 Calorie Indian Diet:
You should try to understand this from this example, according to dieticians, the participation of carbohydrates in any balanced diet should be 50-60 percent, not more than this. Now if you want, you can complete it by eating sweets, and if you want starchy carbohydrates like bread, rice, corn, lentils;
Complete with vegetables like potato and sugar, fructose and vitamin-rich fruits, lactose milk and milk products, and green vegetables. Although it is not at all difficult to make a choice in it, any health-conscious person will like grains, pulses, green vegetables, and milk more than sweets.
Only from these things will he get vitamins, minerals, natural fiber, and other essential nutrients which are necessary for good health. In comparison, there will be some pleasure in eating sweets, but it is also a storehouse of many calories, which is not right for a diabetic patient. So let's see the 1500-calorie Indian diet.
Early Morning (7:00 a.m. – 8:00 a.m.):
A cup of black coffee
One glass of turmeric milk
Breakfast (9:00 a.m. – 10:00 a.m.):
A plate of Poha Or
Vegetable Sandwich Or
Cucumber, Tomato, and Two Brown Bread Slices Or
2 Stuffed Missi Roti Or
One bowl Dalia Or
One bowl of Corn Flakes Or
A glass of milk without cream and Fruit 100 grams
Mid-morning (11 a.m. – 12 p.m.):
One Boiled Egg Or
A Cup of Green tea Or
A glass of fresh fruit juice
Recommended Articles:-
Lunch (1:00 p.m. – 2:00 p.m.):
2 Chapati + 1 bowl dal + 1 bowl Kale Chana + 1 bowl Curd Or
1 Cup Rice + 1 bowl dal + 1 bowl Dry Vegetable + Half Plate Green Vegetable Salad
After Lunch (3:00 p.m. – 4:00 p.m.):
1 fresh fruit
A glass of fruit juice
Evening Snack (5:00 p.m. – 6:00 p.m.):
A cup of green tea + 2 sugarfree crackers
A cup of black coffee
Dinner (8:00 p.m. – 9:00 p.m.):
A bowl of Vegetable Soup
2 Chapati + 1 small bowl Dal + 1 small bowl Dry vegetable
A bowl of Salad
Bedtime Snack (10:00 p.m. – 11:00 p.m.):
This is a sample of 1500 calorie Indian diet. You can follow this diet or customize as your own.